BSL Aesthetic Medical Center
Award-Winning Dermatologists in Aesthetics and Skin Laser Surgery
Bangkok Skin and Laser Centre (BSL Clinic) has been established for more than 30 years to provide and deliver exceptional quality services. BSL Clinic's skin and laser treatments include facial aesthetics, body contouring, and hair therapy. Results of treatments have far exceeded our patient's expectations.
BSL Clinic is an award-winning dermatology establishment in providing high-quality skin and laser surgery. The Clinic delivers high-quality services, exceeding the expectations of patients resulting in positive outcomes. The medical practice is unique in that it showcases state of the art facilities
BSL Clinic's dermatologists and medical assistants are highly professional and provide exceptional quality and genuine care in meeting the needs of their patients. All medical treatments undertaken at BSL Clinic are FDA approved.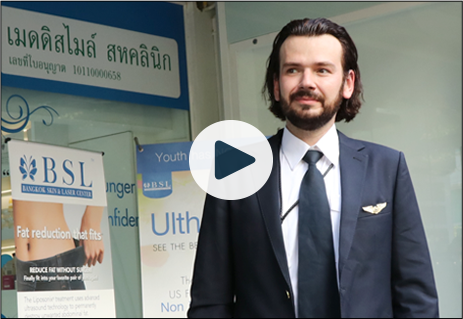 I love all water sports activities and the feel of the sun on my skin. I didn't want to be covered from the sun all of the time. Over the years, I developed a lot of dark spots (pigmentation and solar lentigo) on my skin due to too much sun exposure. After researching online, I chose to seek treatment at BSL Clinic due to the convenience of its location. I was very impressed with my treatment results at BSL Clinic. It looks like I have naturally healthy and perfect skin.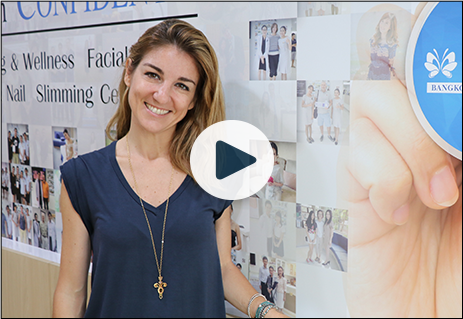 My name is Valeri. One of my friend's suggested that I attend BSL Clinic because of their professionalism and amazing results he received. I had BSL Clinic's Anti-wrinkle Injection, which is a facial aesthetic treatment. The treatment results were amazing because all my friends noticed the significant changes and had asked me what I did to my appearance. I want to mention that the prices at BSL Clinic are very reasonable.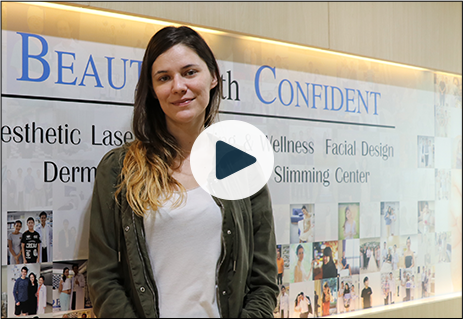 Hello, my name is Adriana. I chose BSL Clinic to treat my moderate to severe scarring skin condition because they had one of the highest ratings. We agreed to complete BSL Clinic's Fraxel Laser treatment. I feel a lot better about my skin after this specific treatment undertaken by BSL Clinic. I would recommend BSL Clinic to my friends and family. It has been a great experience, and I am now very happy with my skin.
Procedures and treatments are individually catered towards the patient's needs and desires. All patients at BSL Clinic have inspirational and unique stories to tell, to encourage others to begin a new journey for optimal health and beauty – ultimately turning their dreams into realities.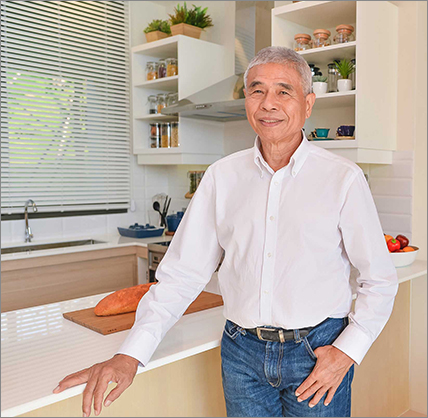 Mr Manit, a patient of BSL Clinic, once paralysed, now lives a healthy and natural life. He had a noncancerous skin condition known as seborrheic keratosis. Mr Manit chose BSL Clinic for his treatment due to its highly-experienced dermatologists. The skin on Mr Manit's face is now clear and beaming with vibrancy.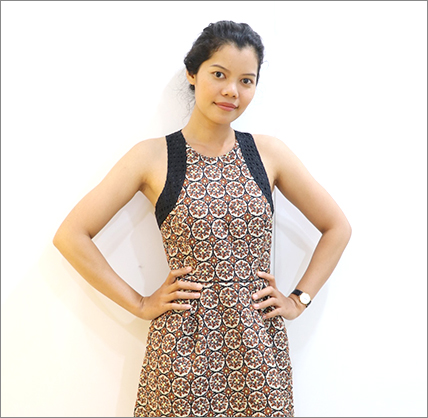 Ms Nan is continuously concerned and embarrassed by the increase in the release of her sweat. This condition is known as hyperhidrosis or commonly recognised as excessive sweating, which is caused by humidity. It generally occurs in the armpits, hands, face, feet and parts of the body. Ms Nan received first-class treatments undertaken by BSL Clinic's dermatologists.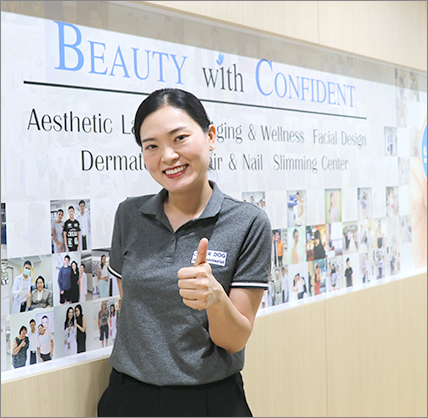 Ms Rungjit is continuously exposed to the sun's high Ultraviolet (UV) radiation and has grave concerns about her skin. She had a skin condition known as freckles (ephelis), found in individuals with fair, light skin and hair complexions. Ms Rungjit began her treatments at BSL Clinic and the results produced exceeded her expectations.
Photo Galleries of Patients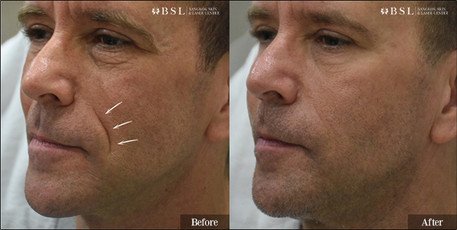 Individual results may vary.
Before and After Nasolabial Folds Treatments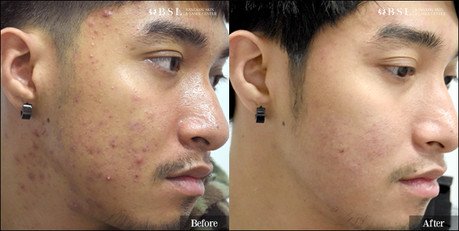 Individual results may vary.
Before and After Nasolabial Folds Treatments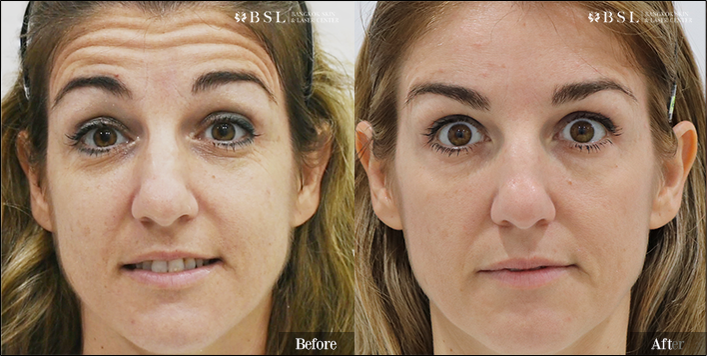 Individual results may vary.
Before and After Nasolabial Folds Treatments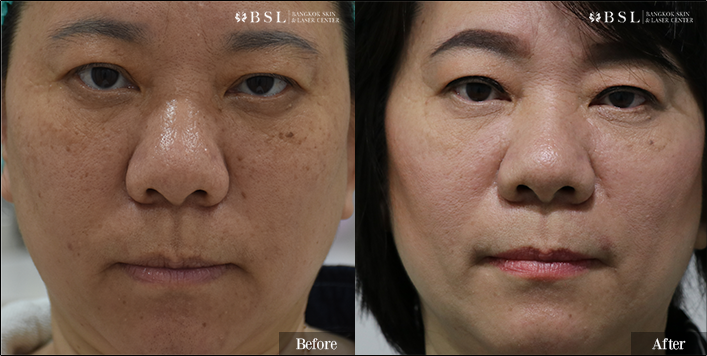 Individual results may vary.
Before and After Nasolabial Folds Treatments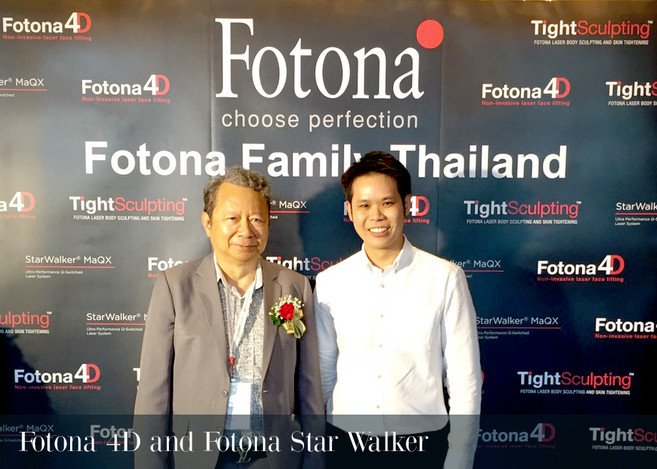 BSL Clinic's dermatologists attended the Fotona Choose Perfection event where advanced laser equipment including the Fotona 4D and StarWalker were introduced for the first time to Thailand's aesthetic industry. These advanced laser technologies are new innovations aiming to exceed the current standards, creating new experiences for dermatologists and their patients. It generates a significant impact on the aesthetics industry. These innovative technologies are the world's leader in aesthetic applications that boasts highest quality treatments.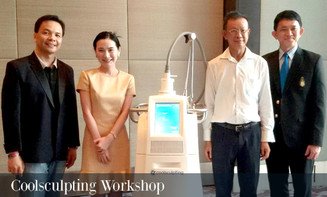 BSL Clinic's dermatologists participated in a Coolsculpting workshop held by Zeltiq. The event was promoting the new innovations in eliminating stubborn fat-by-fat freezing procedures.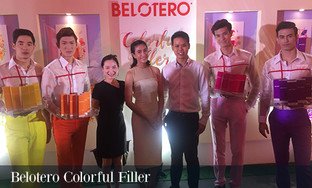 BSL Clinic's dermatologists attended an event held by the Merz Aesthetics to celebrate the achievements and welcome in a new Belotero colourful filler brand ambassador, Ms Jui Varattaya Nilkhuha.