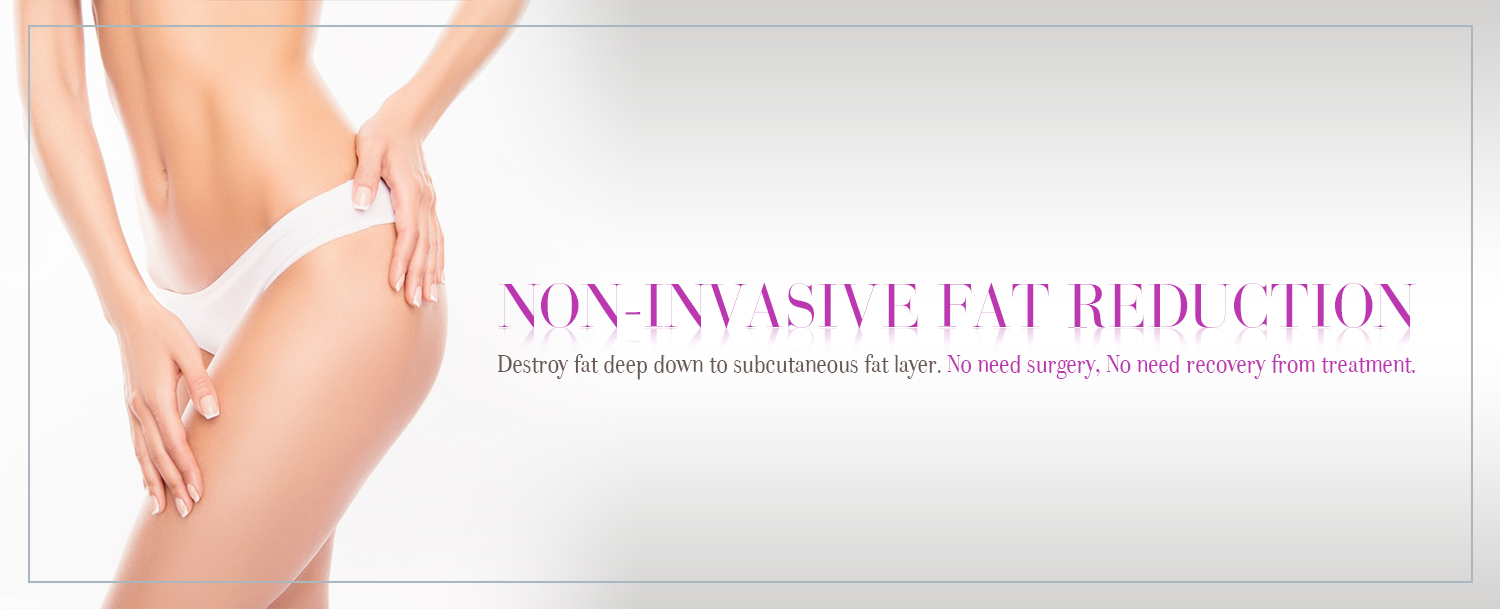 There are 3 main treatment options for fat removal:

1. The Body Contouring Liposonix: A non-invasive treatment, which utilises a High Intensity Focused Ultrasound (HIFU) to eliminate stubborn fat by breaking through to the layers of skin. The surrounding tissues are not harmed by this treatment method. The high-quality results should encourage the patient to lead a healthy lifestyle based on exercise and nutritional food consumption, which aids in the elimination of toxins from the body. It takes approximately 8 to 12 weeks for results to appear, during which time fat tissues are eliminated through the body's natural healing process.
2. Body Contouring FX: A non-invasive treatment utilised to eliminate the appearance of unwanted fat located on the hips and thighs of the body, skin dimples, cellulite and loss of elasticity on the abdomen.
3. Mesotherapy Treatment: A non-invasive aesthetic solution aimed at diminishing problematic areas in the patient's body including excess weight, and at enhancing body contouring. The treatment dissolves fat within the body. Fat reduction of the body requires the patient to attend up to 15 Mesotherapy treatments. In achieving desired results, the patient must complement the treatment with a combination of a healthy diet and regular exercise.