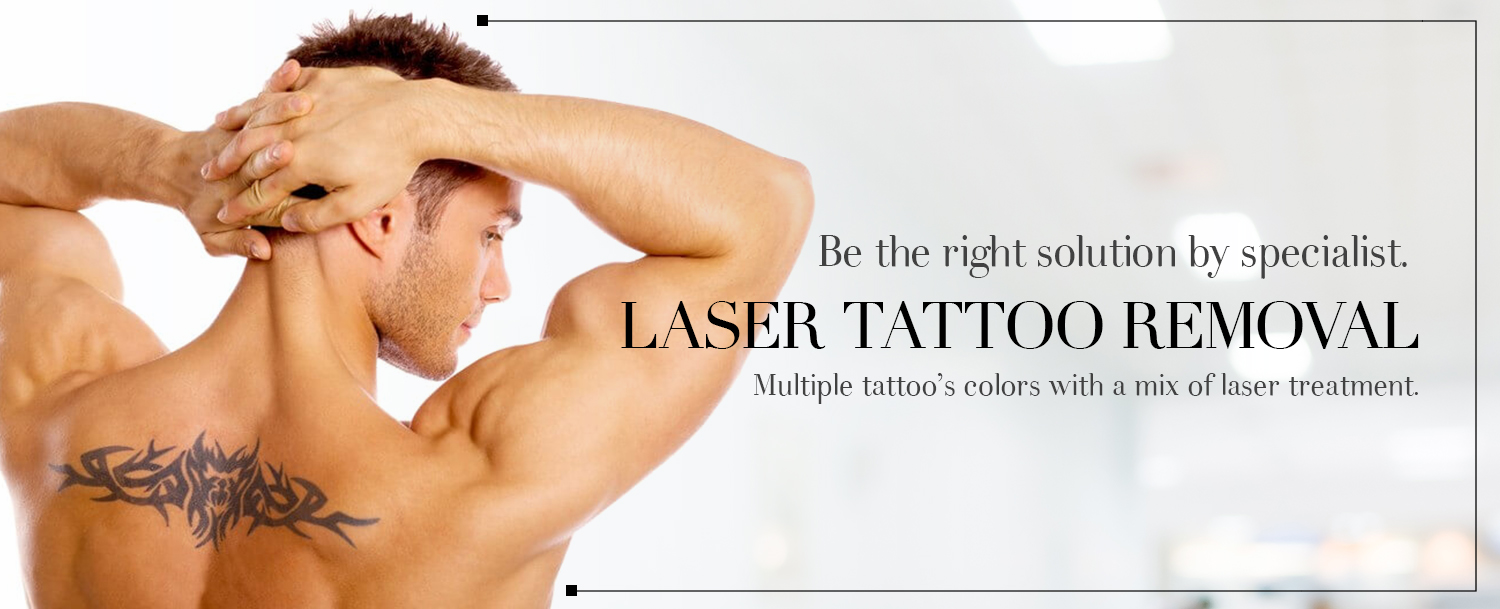 The utilisation of the Q-Switch Ruby Laser, a wavelength of 694nm, 532nm, or 1064nm, specifically targets and eliminates the black pigments. The laser operates at an extremely high speed of light to produce effective and quality results.

The green pigment is more challenging to treat than black. The Q-Switch Ruby Laser is employed to significantly break down colour pigmentation in the skin. The tattoo slowly fades away after treatment.

The Cutera CoolGlide Vantage Long Pulse-ND Yag Laser, a 1064nm infrared technology that targets the red pigmentation in the deeper layers of the skin. The 595nm wavelength laser is employed to target red pigmentation on the surface of the skin.

The yellow pigmentation is the most challenging to treat in comparison with either black or red because there are no lasers specifically designed for this purpose. However, the 595nm wavelength laser or the Q-Switch Ruby Laser 1064nm has been proven effective in treating the yellow pigments, over multiple sessions.

The utilisation of the 595nm wavelength laser or the Q-Switch Ruby Laser 1064 mm is for the removal treatment of blue and purple pigmentations.