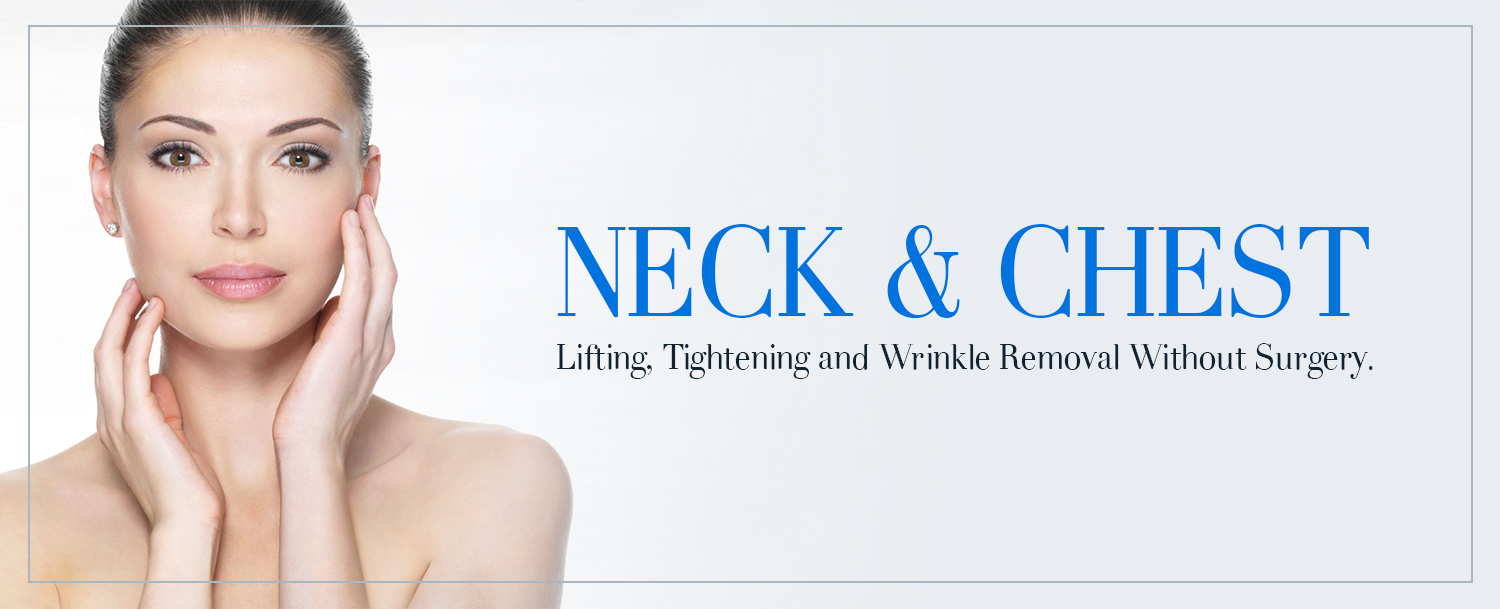 The skin on the neck can easily form wrinkles and become saggy, therefore it is important to maintain healthy skin. The most common skin issues are listed below:
Horizontal neck lines, wrinkles and dull spots
Photo-damaged on the neck and chest
Saggy skin and unwanted excess fat appearing on the neck
Large pores and unevenness of skin texture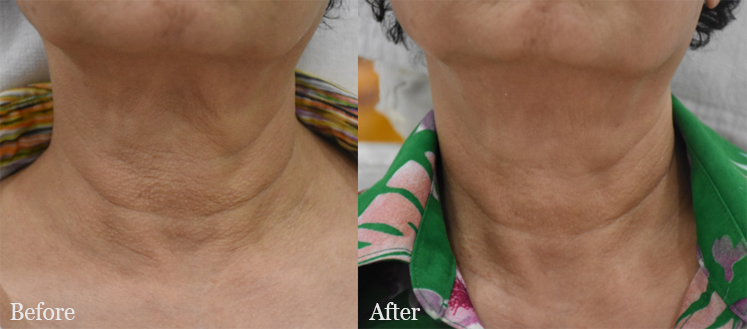 Neck lines, wrinkles, or pores are found among the older population between the ages of 40 to 50 years. This is due to the deterioration of collagen underneath the surface layer of skin. There are a range of factors that cause the decrease in collagen production. This relates to excessive exposure to sunlight, stress, unhealthy lifestyle, poor intake of nutritious food, pollution and chemicals. The effects of the exposure produce thinner skin, resulting in wrinkles, dull spots and unevenness. BSL Clinic dermatologists use a combination of both laser and cell therapy to repair the skin cells, thus creating healthier, firmer and smoother skin with long-term results.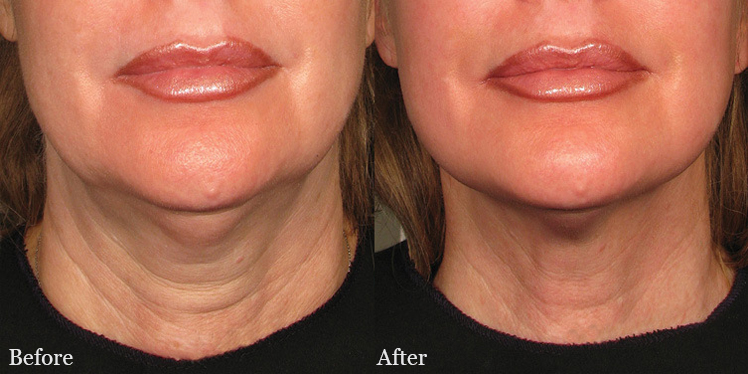 Excess Layers of Fat on the Neck – Treatment Methods
A High Intensity Focus Ultrasound (HIFU) technology is utilised to work deeply and directly under the surface layer of the skin to eliminate excess fat from the neck. It also stimulates the production of new collagen to aid in lifting and tightening the skin, thus reducing the wrinkles and saggy skin on the neck.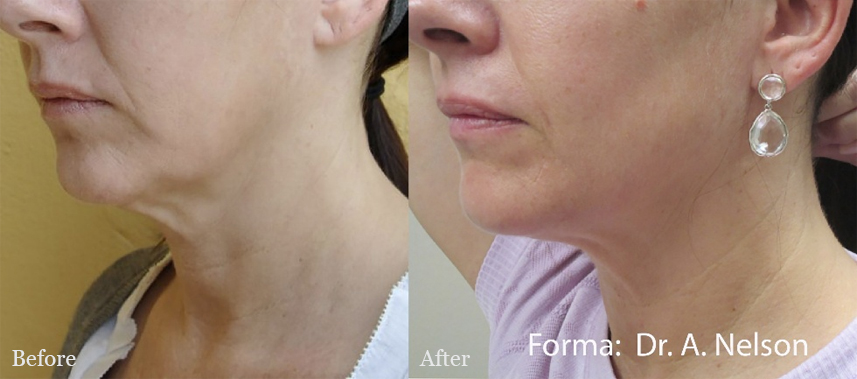 Saggy skin caused by the fat layer and the deterioration of collagen underneath the surface of the skin gives the appearance of saggy, wrinkled and horizontal fine lines. The treatment methods involve the use of Radio Frequency (RF) to remove the excess fat, tighten the skin, reduce wrinkles, resulting in smoother looking skin. There is no downtime required and patients can immediately return to their daily activities after treatment.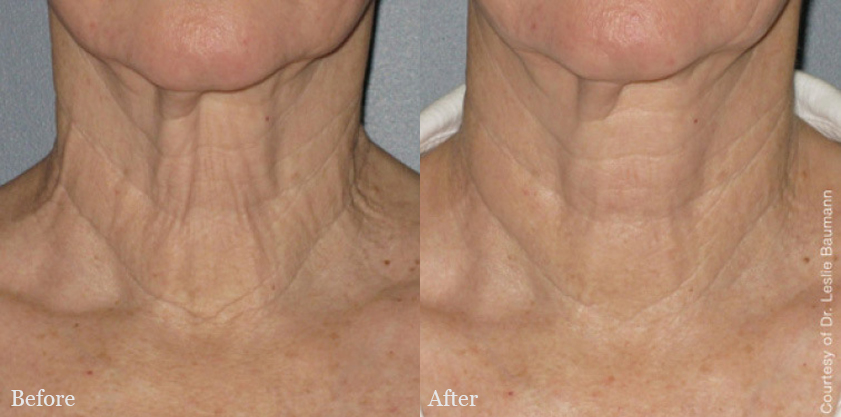 The appearance of wrinkles around the neck occur from the pulling down of muscles. The treatment method involves the use of a botulinum injection to relax the muscles, giving the neck a define, longer and dimensional appearance. It also slows down the process of saggy skin, giving the patient an aesthetically pleasing and youthful look.