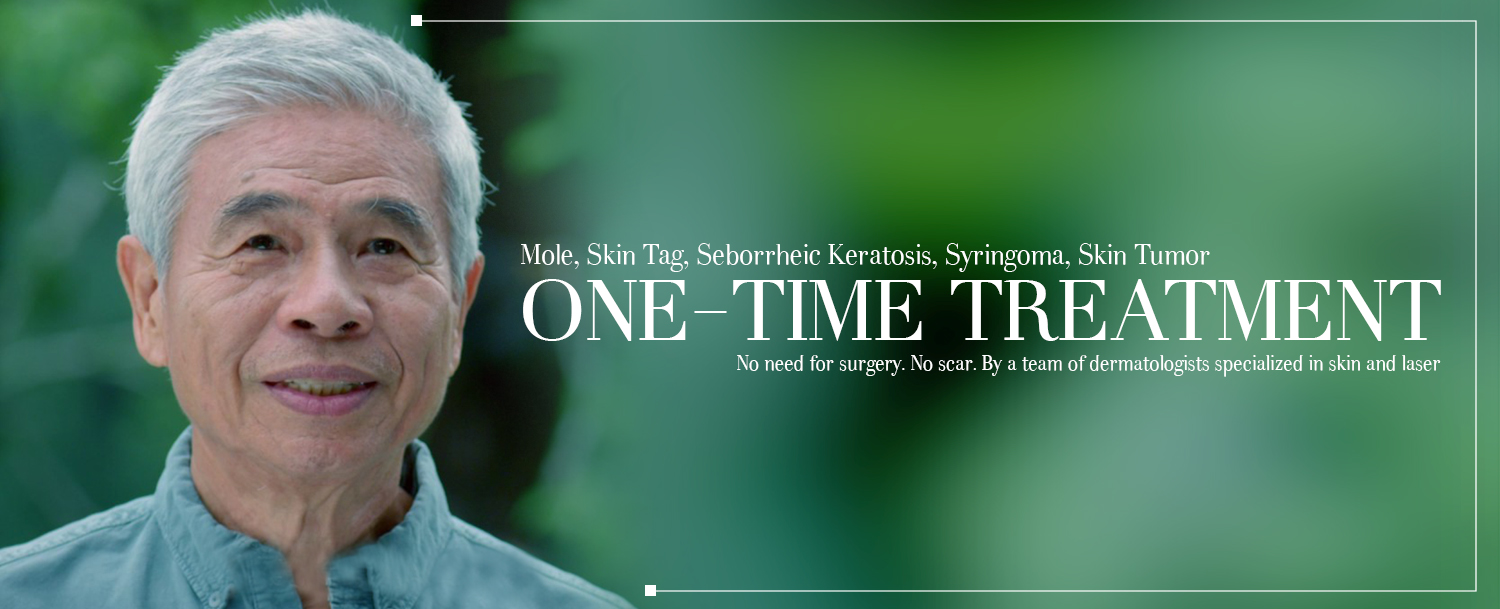 Seborrheic keratosis, syringoma, skin tags and moles can be safely treated and removed without the consequences of scarring. The most effective form of treatment to target these skin conditions is the utilisation of the CO2 (Carbon Dioxide) Laser. BSL Clinic operates the most up-to-date model, known as the Sharplan CO2 Laser, which is US FDA approved and certified. The Sharplan CO2 Laser generates a range of frequency beams specifically targeting a problem area with pinpoint accuracy. Through this treatment, the risk of scarring after treatment is significantly reduced. BSL Clinic strongly believes that their patients deserve the highest quality of treatment and care, therefore the most advanced laser technology is employed. BSL Clinic not only operates the finest and most advanced laser technology, it also has dermatologists with the extensive experience, specialised skill sets and knowledge in operating such equipment. This is to ensure positive outcomes for its patients.
Seborrheic Keratosis: Mr Manit's Story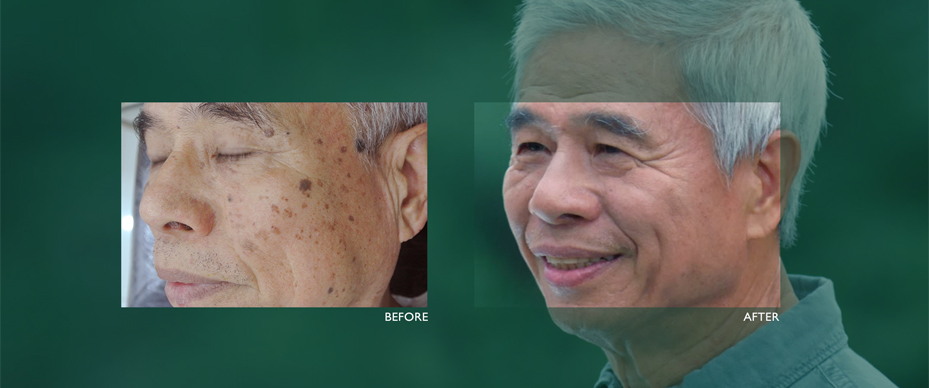 Mr Manit, a patient of BSL Clinic, once paralysed, but through his strong determination, he overcame his illness and now lives a naturally healthy lifestyle. He had a noncancerous and non-harmful skin condition known as seborrheic keratosis, dispersing across his face, neck and body. Mr Manit attended BSL Clinic for his treatments and the skin on his face is now clear and beaming with vibrancy.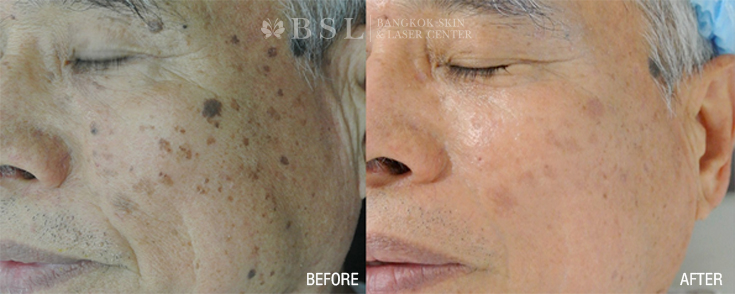 Mr Manit's seborrheic keratosis, a skin condition that appeared on his face, neck and body with characteristics of dark, bumpy and brown spots. The sizes vary and range from small to large spots. This skin condition is particularly prevalent in a family of Chinese lineage. The extent of Mr Manit's seborrheic keratosis around his neck region required two treatment sessions, with each focusing on one side of his face at a time. It is advisable that the earlier a treatment for seborrheic keratosis, the better because the size of the spots are small and are easier to treat.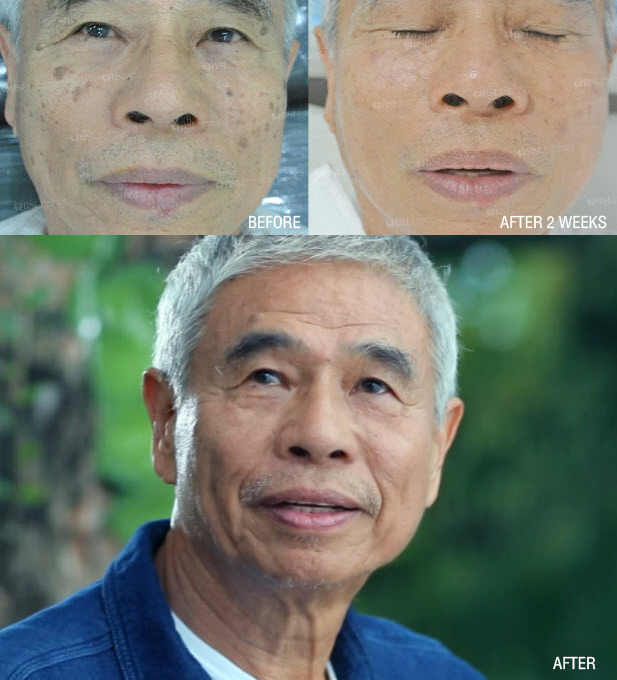 The treatment Mr Manit received at BSL Clinic was highly positive and beneficial because it healed his skin and left no scarring.

Melanocytic Nevus Treatment

Seborrheic Keratosis Treatment




Sebaceous Gland Hyperplasia Treatment



After BSL Clinic's Sharplan CO2 Laser treatment, within 5 to 7 days flaky skin will naturally exfoliate, revealing a smooth surface layer of skin. The treated area of the skin will be minimally visible and without scarring. BSL Clinic's dermatologists uphold their professionalism to a very high standard of care, producing successful treatment outcomes.