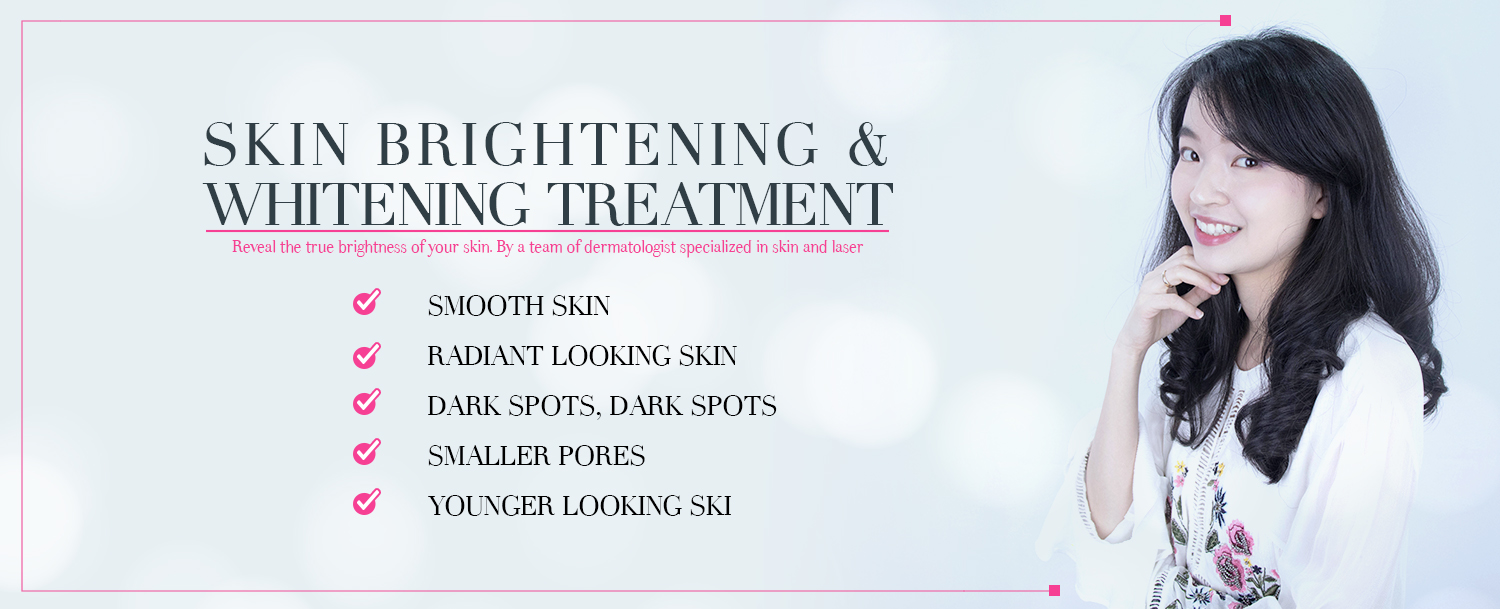 BSL Clinic's skin whitening and brightening treatments employ an effective method in removing:
Dull skin
Dark spots
Uneven colour skin tone
Photo-damaged skin
Fraxel Dual Laser treatment

The Fraxel Dual Laser treatment generates a highly precise laser beam, which increases the production of new skin cells, and it is US FDA approved. It also resurfaces and removes wrinkles, frown lines, crow's feet, creases along both sides of the mouth and dull skin underneath the eyes. It is a safe treatment, with no downtime involved.
Treatment Areas
All skin areas.
Treatment Methods
The Fraxel Dual Laser eliminates deteriorated cells and dark melanin pigments underneath the skin. It also increases the production of new skin cells for a smoother, younger and brighter look.
After Treatment
The treated skin area may be slightly pink, and it varies with individuals. Within 10 to 14 days after treatment, the revelation of bright new skin appears, with no downtime involved.
Smoother skin
Reduction in scarring
Brighter and younger looking skin
Black spots and dull skin marks minimising
Reduction in the size of pores
Removal of wrinkles and lines
Increase production of collagen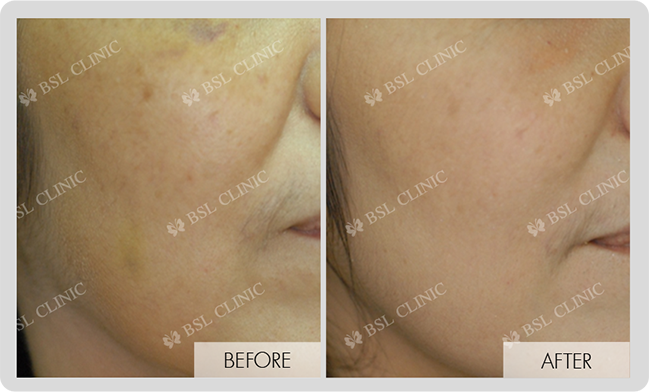 The Patient: had a history of freckles, photo-damaged skin and melasma with uneven skin texture.
Treatments Involved: a combination of both pigmentation removal laser and fractional resurfacing laser.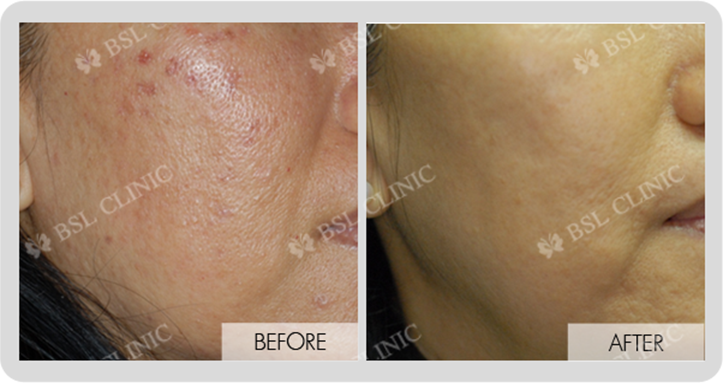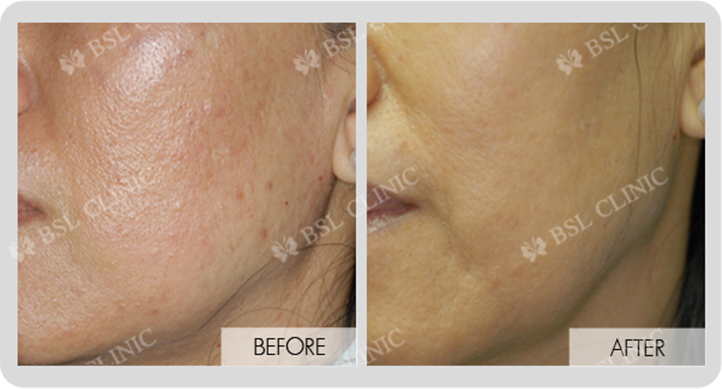 The Patient: middle-aged female had scarring, blemishes, large pores, dull and uneven skin texture.
Treatment Involved: Fraxel Dual Laser is utilised to rejuvenate skin, treat pores resulting in smoother skin.

The Lumenis IPL Quantum Laser is utilised to reduce the black marks and dull skin safely. These factors occur from sun exposure, freckles, blemishes, redness and capillaries underneath the surface of the skin. The Lumenis IPL Laser generates energy to gently treat the skin without the risk of scarring or black spots. The reduction of black spots and red marks occur through the laser's energy. Also, the production of collagen increases, skin elasticity becomes pronounced, and pores tightened for a smoother healthier complexion. There are noticeable changes after treatment is conducted producing long-term benefits, with no downtime involved.

The patient developed brighter and youthful looking skin after 1 to 5 sessions. The results provided long-term benefits. BSL Clinic's dermatologists focus on providing quality treatments at a high standard. The aim is to create individualised treatment plans for patients. BSL Clinic's dermatologists are confident in their professionalism, specialised skill sets, extensive experiences and knowledge.
Pigmentation Removal Laser and Tattoo Removal
Continuous sun exposure leads to black spots developing in the elderly, creates changes in skin colour, tone, texture and complexion. The Q-Switched Ruby advanced laser technologies are undertaken to reduce the melanin pigments without harming the skin. Melasma, freckles, dark spots, dull skin, birthmarks and tattoos can be removed to create brighter and clearer skin. It is safe for all skin types, with minimal pain, and no downtime involved.

The treatment method has the potential to resolve various skin conditions including wrinkles and black spots on the face. The cells underneath the affected skin become revitalised, which is an effective method in the reduction of black spots. Regular treatments produce whiter looking skin.

It combines the intravenous infusion of concentrated minerals and vitamins, which creates brighter and smoother skin.

The advanced technology utilises photo-biomodulation to increase the production of collagen and to rejuvenate the deteriorated cells underneath the skin, caused by continuous sun exposure, black spots, freckles, facial redness. It is US FDA approved and highly effective in reducing the adverse effects of these skin conditions. The positive results include tightened pores, smoother, brighter and healthier skin complexion, with minimal pain and no downtime required.