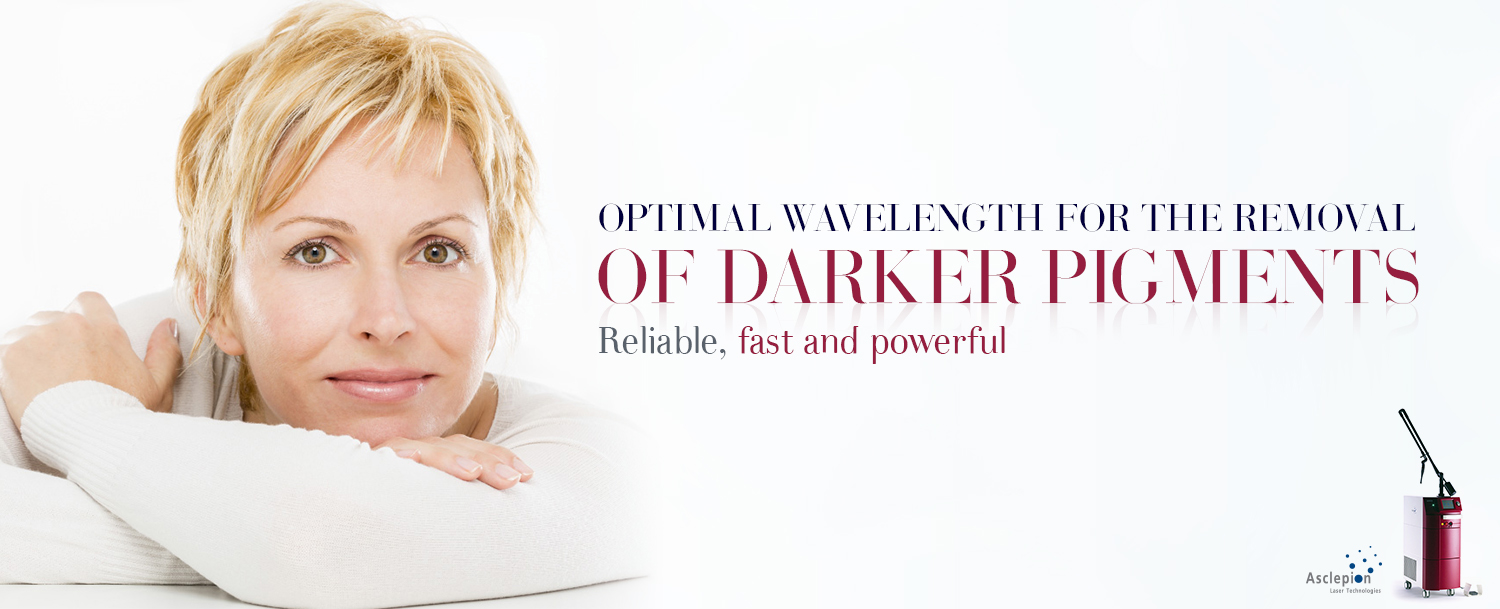 The Asclepion Q-Switched Ruby Laser (694nm) is highly effective and precise in removing darker black and blue pigments. It can also be utilised to eliminate green-coloured tattoos. This is most suited to indiviuals wanting brighter and clearer skin, without visible scarring.
Asclepion Q-Switched Ruby Laser removes the tattoo by targeting the ink's pigment with a high-intensity light beam. The light from the ultra-short wavelength laser specifically absorbs the colour pigments in the tattoo, resulting in the breakdown of ink into smaller molecules. This is then naturally absorbed and processed by the body. There are no thermal side effects or visible scarring.
The area of skin appears white between 10 to 20 minutes immediately after treatment. A slight crust then forms, which falls off after between 1 to 2 weeks.
A reliable, efficient and powerful treatment that produces outstanding results.