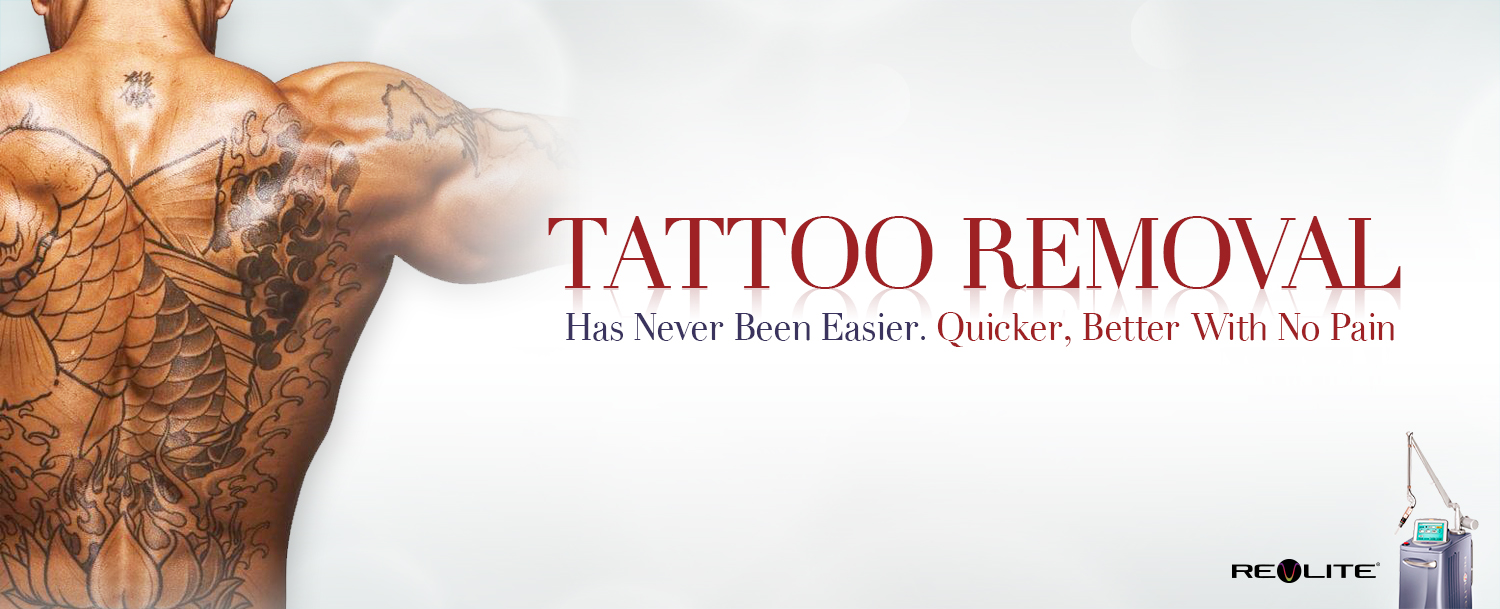 Do you have an unwanted tattoo? Did you know it can be safely and effectively removed, without harming your skin?
Revlite is the new generation of Q-Switched Laser technology, which performs various functions. One of these vital functions is targeting the extended colour spectrum of unwanted tattoo inks.
The Revlite's accuracy enables BSL Clinic's dermatologists to selectively target and efficiently treat the area. The spot size settings on the Revlite is automatically communicated to the laser control system, promptly making spot size changes. Revlite's additional function of Photo-acoustic Technology Pulse (PTP) enables the dispersion of energy to deliver precise narrow pulse widths at high power, for the efficient removal of unwanted ink pigments. The PTP mode offers better efficiency with 60% more power, while increasing patient comfortability for skin revitalisation.
The Revlite laser technology removes tattoos by targeting the ink's pigment with a high-intensity beam. It results in the breakdown of ink into smaller particles, where it is naturally absorbed and processed by the body.