Wrinkle Restorative Innovation ... Naturally Add Collagen to Your Skin
It is time to say goodbye to your aging wrinkles. BSL Clinic would like to introduce you with the newest innovation of Radiesse dermal filler with US FDA approval which helps to fulfill the deep wrinkles and return you with youthful and smooth skin. Combined with the treatment techniques of BSL Clinic specialize dermatologists to give the best results to your skin.
Radiesse is a dermal filler which is the first and only US FDA approved Calcium Hydroxylapatite (CaHA) portfolio that provides immediate contouring plus stimulation of collagen and elastin production for smoothing moderate to severe facial wrinkles and folds. The long-lasting effects of Radiesse may provide you with the duration of effect you desire.
Calcium hydroxylapatite (CaHA) is what makes Radiesse unique as an injectable aesthetic treatment. It provides both immediate, natural-looking results and long-term improvement for more than one year in many patients. Moreover, there are studies supporting it and it is also a product which has been widely used around the world for more than several decades.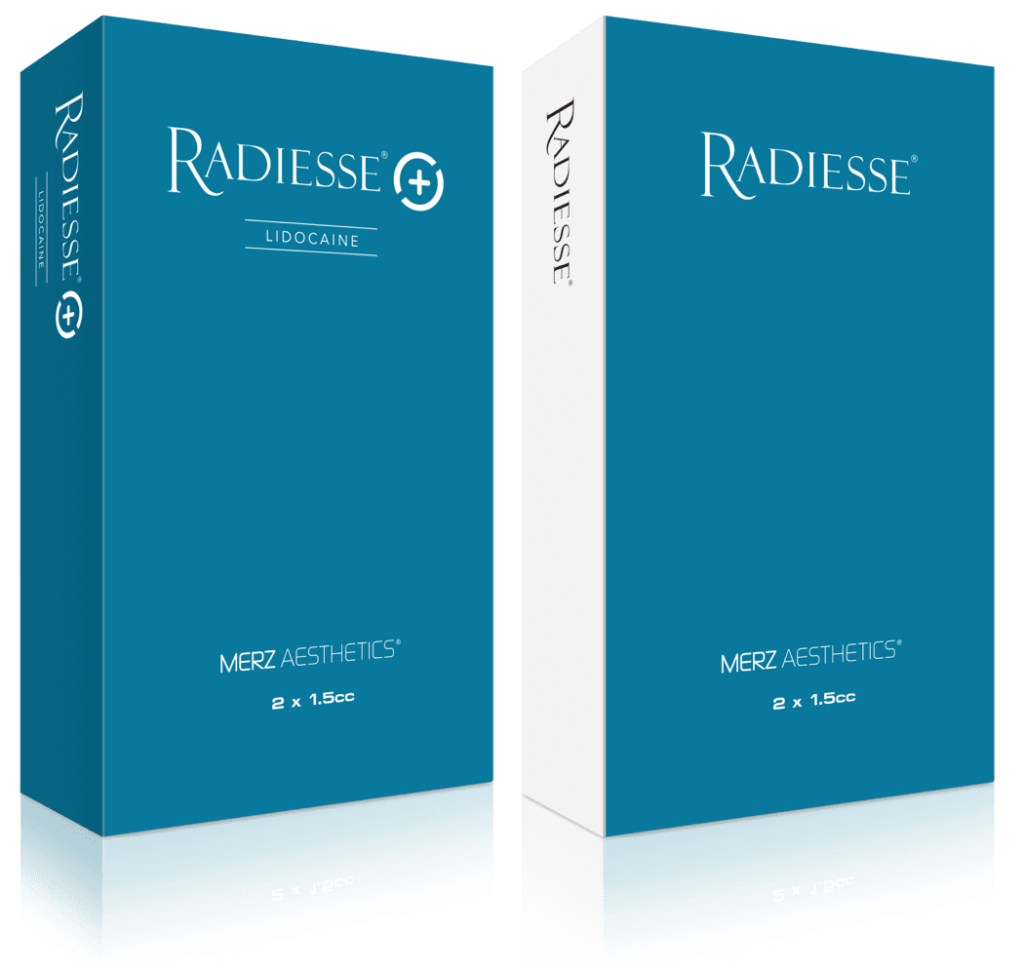 RADIESSE® is a US FDA-approved injectable implant for subdermal implantation for the correction of moderate to severe facial wrinkles and folds, such as nasolabial folds. It is also intended for restoration and correction of the signs of facial fat loss (Lipoatrophy). It is also safe even for patients with chronic diseases or those with immune problems.
RADIESSE® (+) is a US FDA-approved injectable dermal filler with 0.3% Integral Lidocaine which is considered to be a highly safe anesthetic and has high efficiency. Therefore, it can help patients greatly reduce pain during treatment.. It temporarily adds volume by helping to smooth moderate to severe facial wrinkles and folds.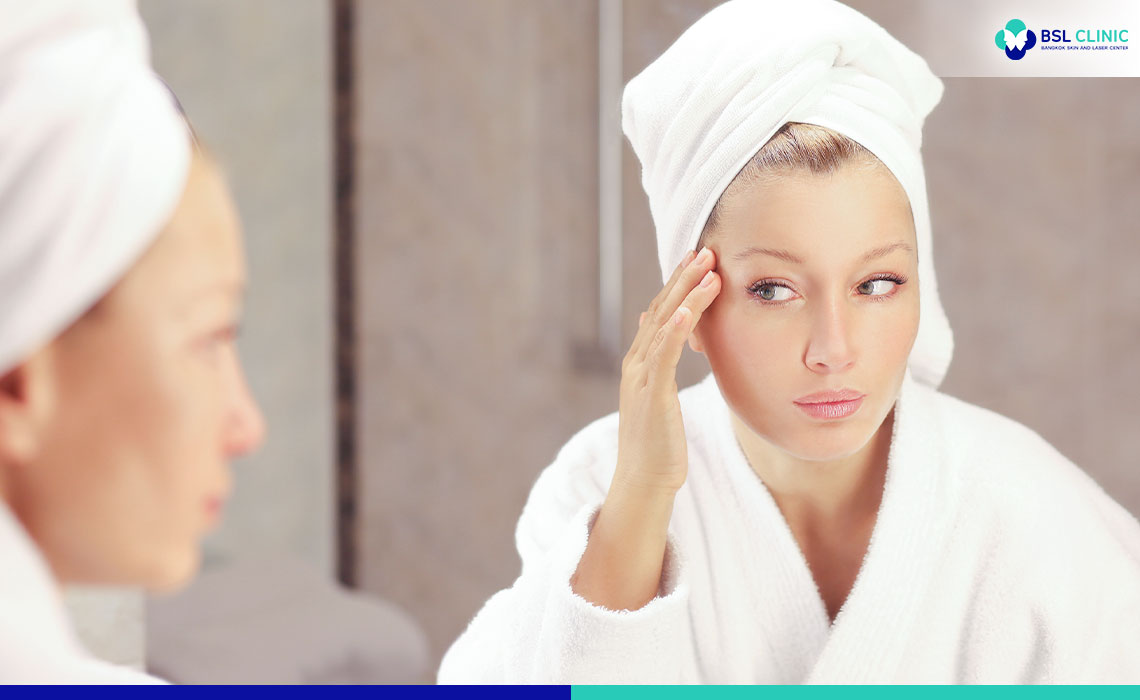 It is true that our body can produce collagen and elastin which contribute to the skin's strength and elasticity. As our age increases, moreover, we have to face a lot of environmental factors causing the decrease of collagen and elastin. Moreover, these factors also causing the difficulty of our body to produce collagen and elastin can cause facial skin to wrinkle and sag, stealing from your youthful appearance.
Radiesse works mainly in restoring and maintaining the subtle curves and planes which is the key to youthful beauty.
The Radiesse treatment is a minimally invasive procedure injected under the skin. The treatment provides an immediate and visible correction to the wrinkle which is no skin sensitivity testing or reconstitution required.
After Radiesse is absorbed, fibroblasts will appear and then the process of neocollagenesis begins. This process will stimulate the gradual growth of the collagen and elastin in our skin causing the tight, beautiful, and firm skin.

After the Radiesse CaHA gel matrix treatment, it provides immediate improvement to the skin. Then, CaHA particles integrate into your skin and create a "scaffold" that stimulates production of collagen and elastin.
After the gel carrier breaks down, a firm network of collagen fibers will form. Formed collagen and elastin will replace the correction provided by the gel carrier, smoothing lines and promoting renewed skin structure.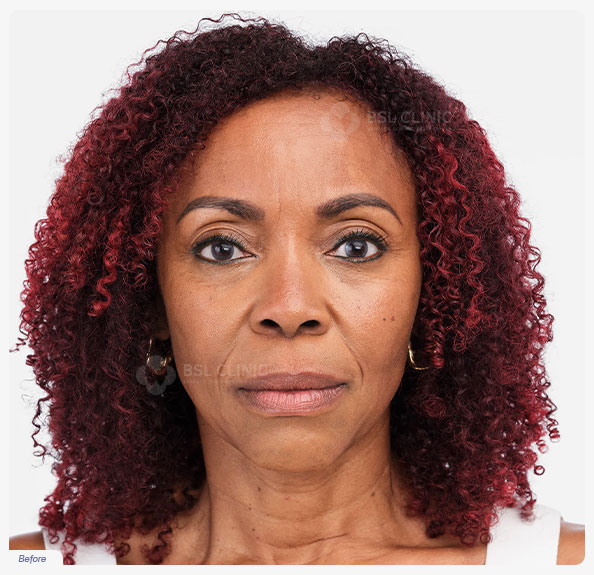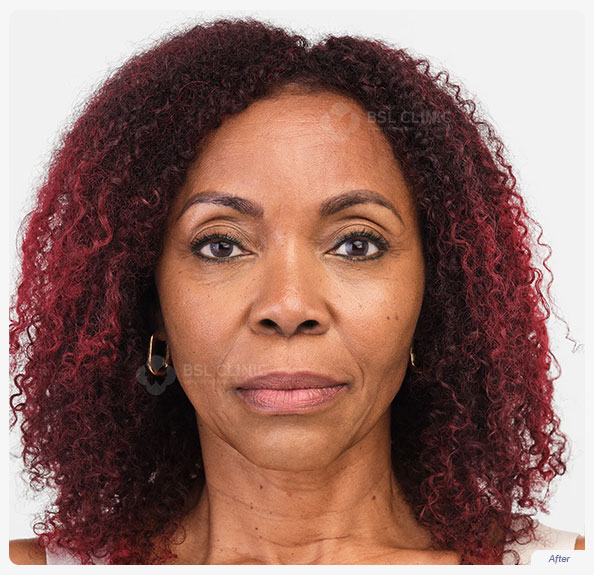 Individual results may vary.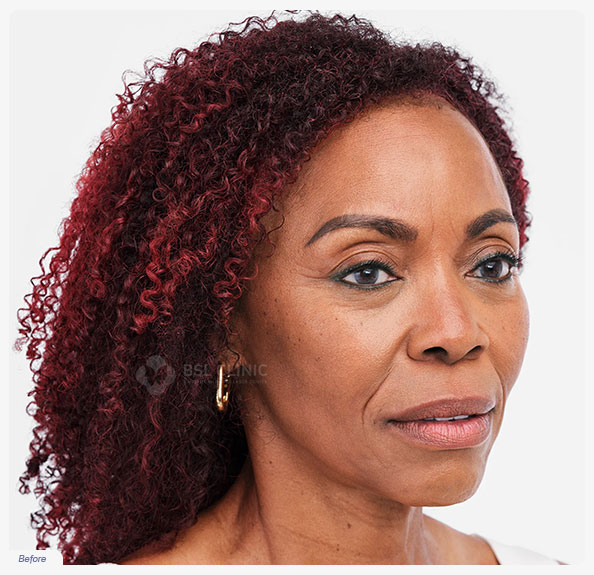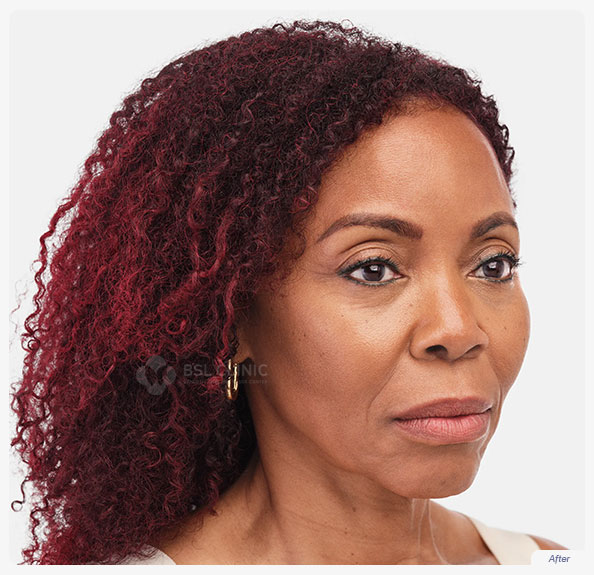 Individual results may vary.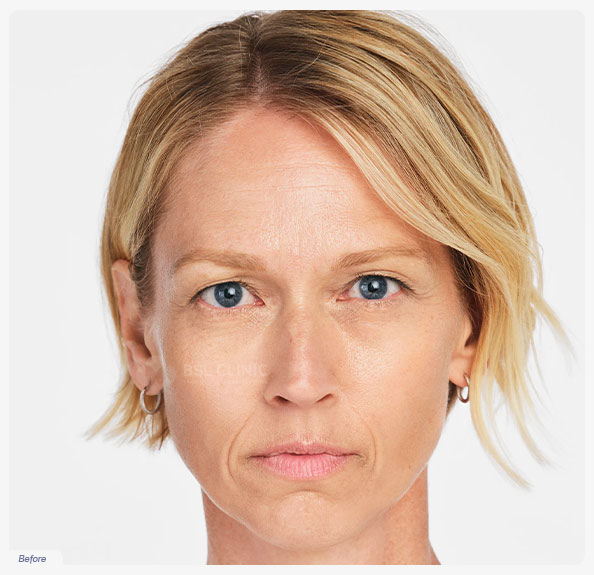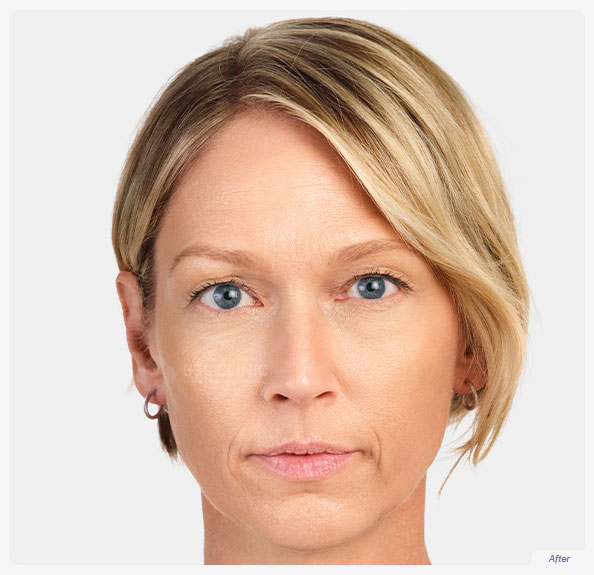 Individual results may vary.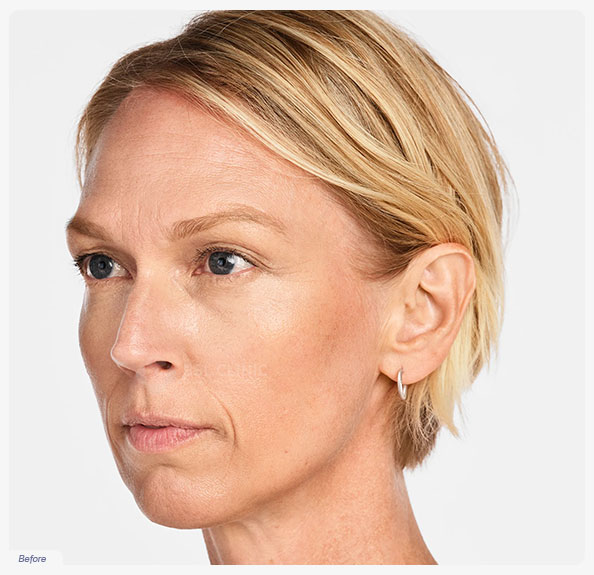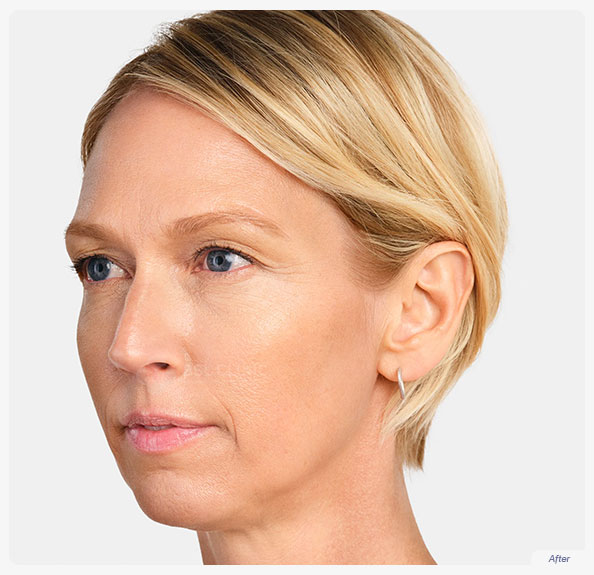 Individual results may vary.
Reduce deep

smile lines

which give your face a tired and aged expression.

Improve

corners of the mouth

which give the mouth a downturned appearance, which can make you look tired, angry, or sad.

Reduce

marionette lines

or Lines under your mouth which make you look like you're scowling, even when you're not.

Reduce

pre-jowl folds

or the areas on either side of the chin which can look hollow as volume loss causes the skin to sag along your jawline and create folds.

Reduce

chin wrinkles

or the lines across your chin which can distract from your smile and make you look older.

Fulfill the

cheek and temporal areas

to solve the problem of a tired face and make it look plump and more healthy.

Improve

acne scars

and

uneven skin

to smoothen your skin texture for a healthy look.

Restore

wrinkles around the eyes

and

grooves under the eyes

which make the face look older than the age to be looked younger than your age.

Improve the

hand

and

neck wrinkles

to be more tight and smooth.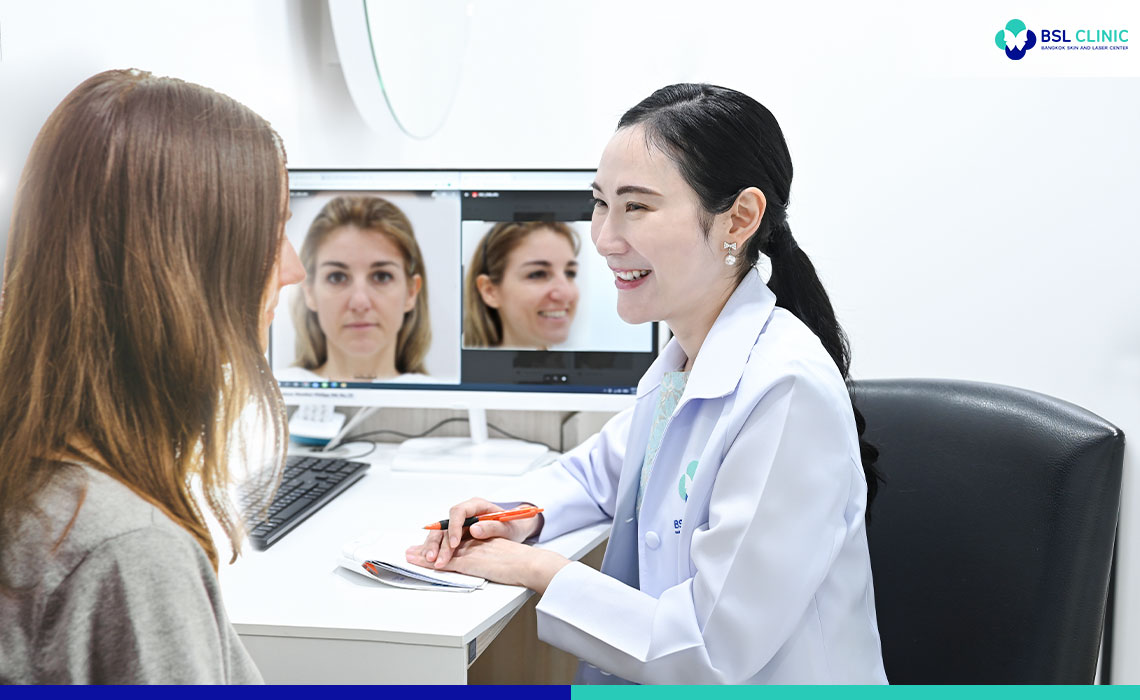 BSL Clinic, we provide treatment by specialists who have experience in evaluating and correcting facial shapes. We design individualized treatment which uses a technique that produces satisfactory results without causing side effects on the patient's skin in the long term. Moreover, we carefully choose to use imported products that are safe and certified by the US FDA. In treatment, we pay attention in every procedure of the treatment including after treatment to provide you with the best results.