New intelligent technology with the most profound fractional treatments.

Morpheus8 delivers the deepest fractional treatments available, penetrating subdermal tissue up to 8mm and providing you with the magnificent result.
At BSL Clinic, we carefully choose innovations to take care and elevate the quality of the skin with Morpheus8, visibly reversing the aging of the skin after only 1 session.
Morpheus 8 provides you with a superior facelift result without surgery. This advanced micro-needling treatment that can reach every depth of the skin layers to rejuvenate aging facial features. It is the perfect treatment for patients seeking to improve the skin texture, wrinkles, fine lines, scarring, and loosen skin tightening. It is the treatment that suits the people who want to beat their aging without going under the knife.
Morpheus8 is a minimally invasive Subdermal Adipose Remodeling Device (SARD) designed to remodel collagen and coagulate adipose tissue. This advanced technology uses Radio Frequency (RF) energy which can reach deep through three levels of skin in one shot. It delivers clinically proven fractional bipolar radiofrequency through a matrix of microneedles for subdermal adipose tissue remodeling, dermal remodeling, and epidermal resurfacing. Whether the problem is wrinkles, fine lines, sagging skin, acne scars, scars, and loose skin that make your skin look uneven, Morpheus8 is safe and suits all skin types and all skin tones with little risk of post inflammatory hyperpigmentation, certified by the United States Food and Drug Administration (U.S. FDA).
The only Radio Frequency (RF) energy innovation certified by the United States Food and Drug Administration (U.S. FDA) is the energy that goes precisely into the deepest layers of the skin.
What areas can be treated with Morpheus8?
How does the Morpheus8 work?
The Morpheus8 unique feature is the interchangeable portfolio of microneedling tips, with different pin configurations (Prime 12 pin, Resurfacing 24 pin, Morpheus8 24 pin), provides clinicians with a modular solution to deliver customizable face fractional treatments. 
Moreover, Fractional Radio Frequency is the most effective energy that Morpheus8 uses. With Multi-layer technology, we can adjust its depth to 1, 2, 3, 4, 5, 6, and 7 millimeters (dermis and subcutaneous fat) to deliver RF energy to the targeted skin layer.
The highlight is the tip of the needle that emits heat energy of 50-80 degrees Celsius. It is a point that can stimulate collagen under the skin. Can be used both horizontally and vertically, creating a Coagulation zone in the skin that distributes heat more widely. Therefore, it stimulates even more collagen under the skin.
How many times should the treatment be performed?
Morpheus8 results can be seen after the first session. You will gradually notice that your skin has been firmed and tightened. However, for the significant results, the Morpheus8 simply requires you to do the treatment once a month as doctors that specialize in facial design and lifting advise doing the treatment three times, with a month off in between.
The results you get from Morpheus8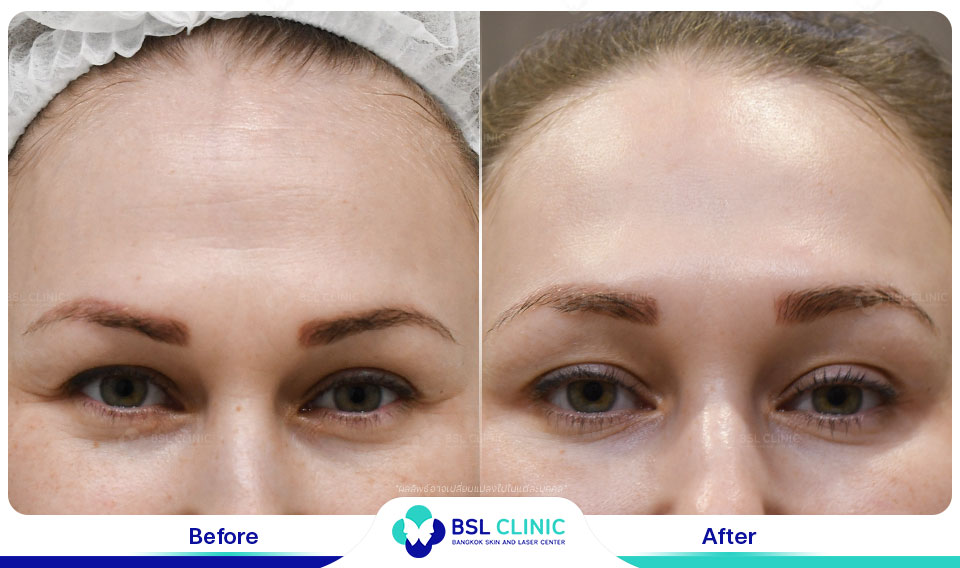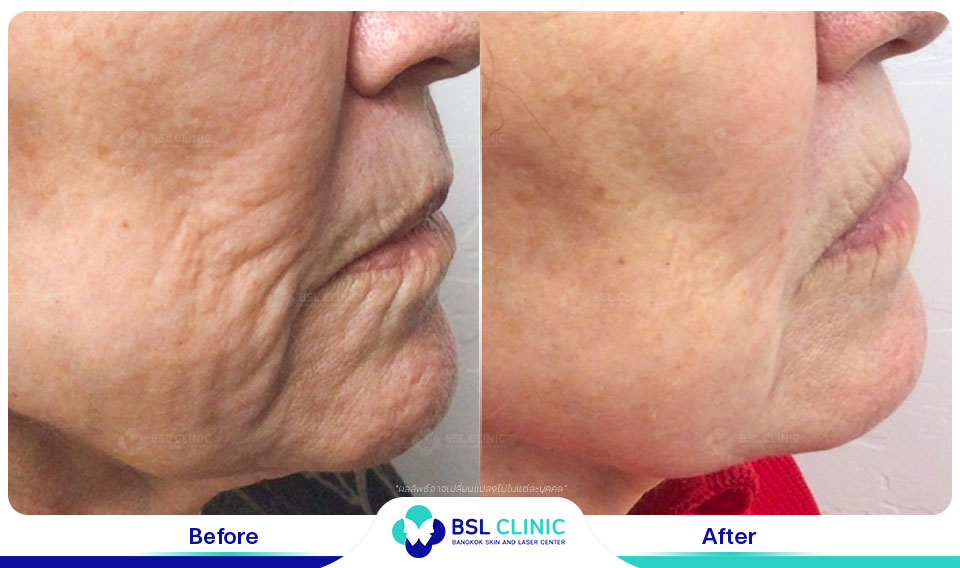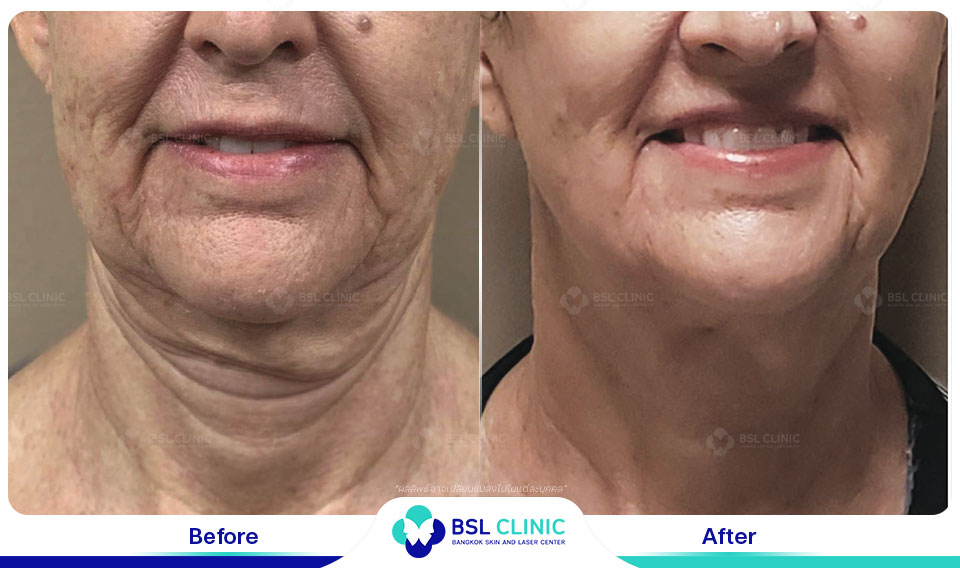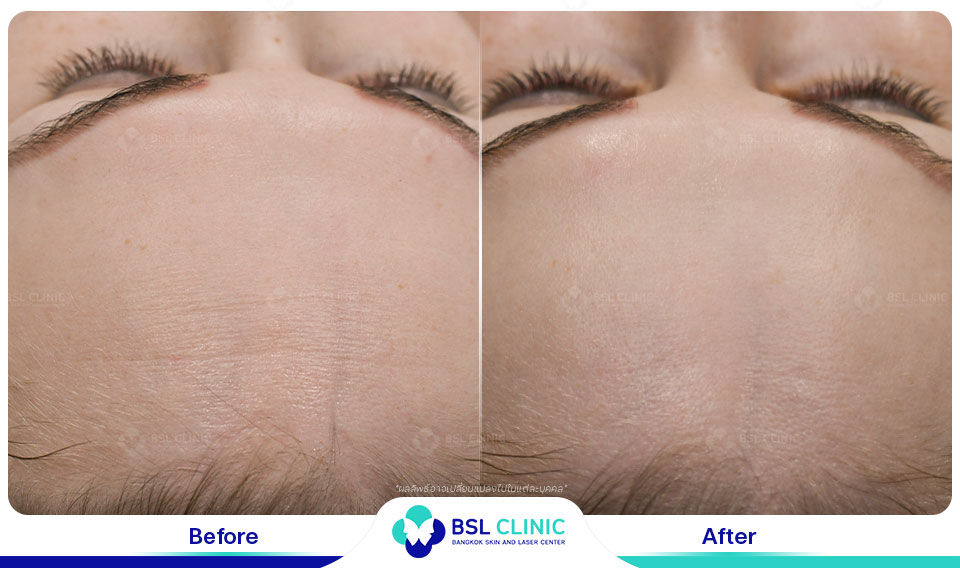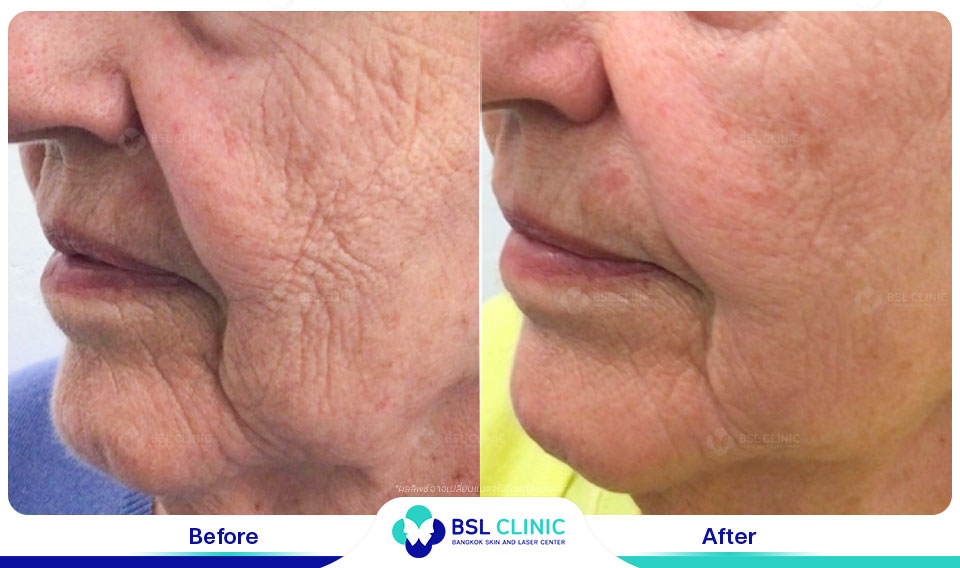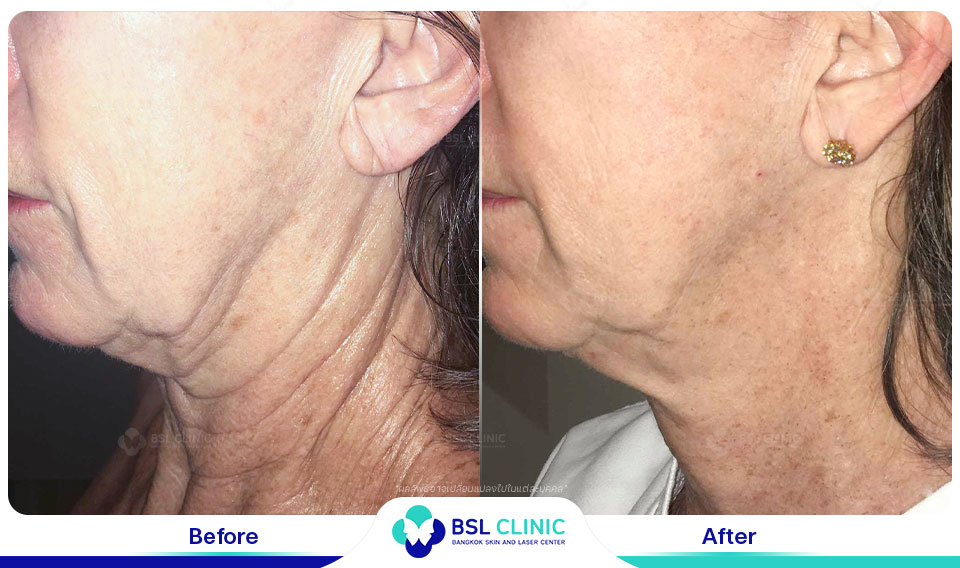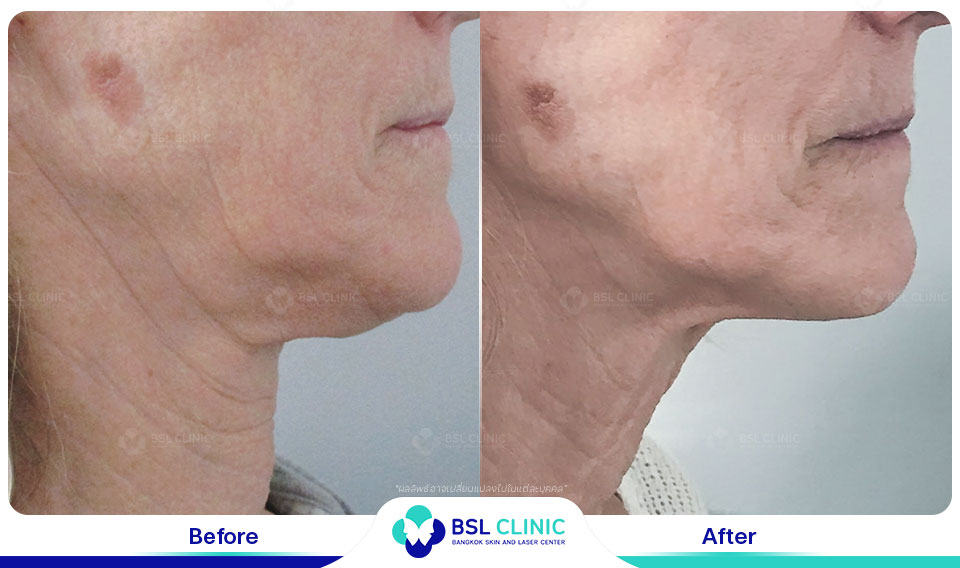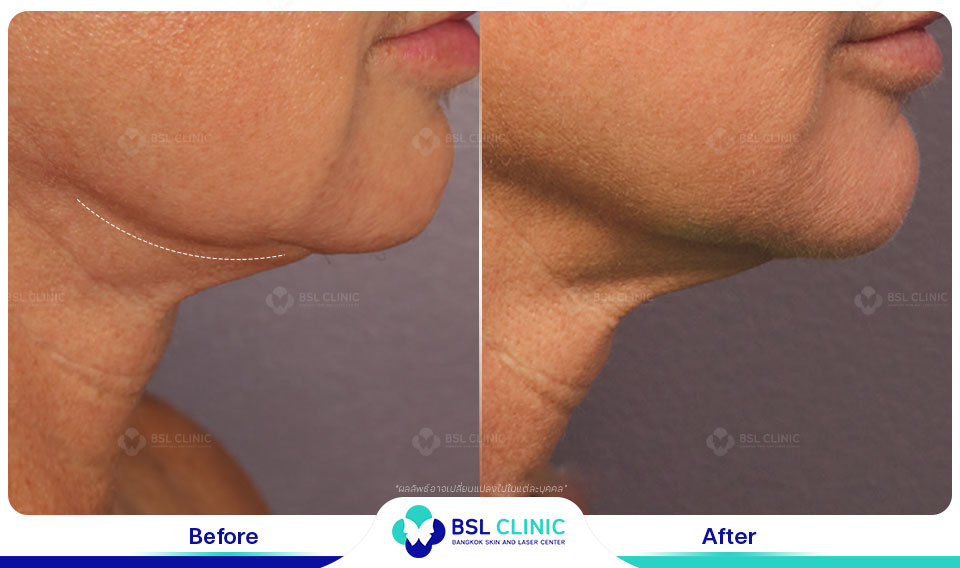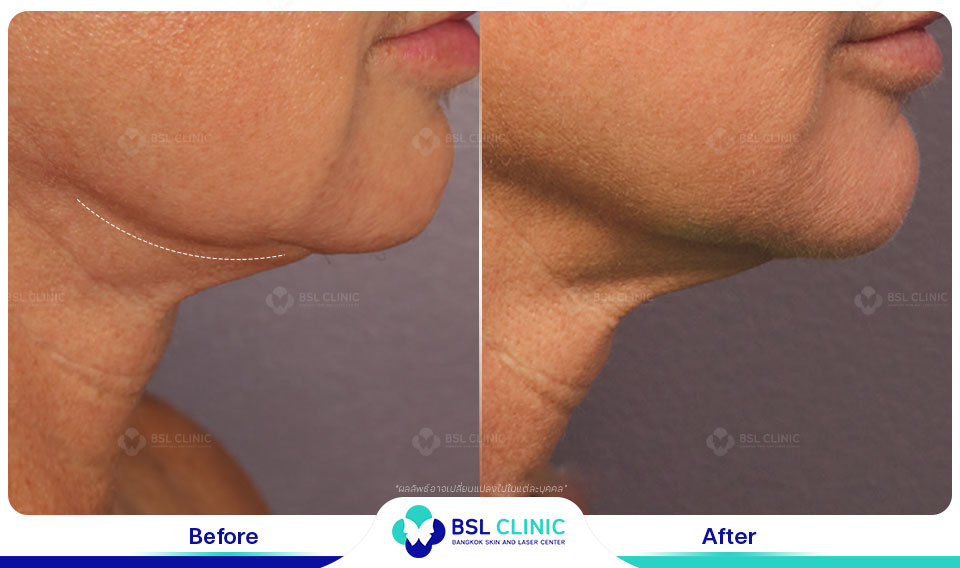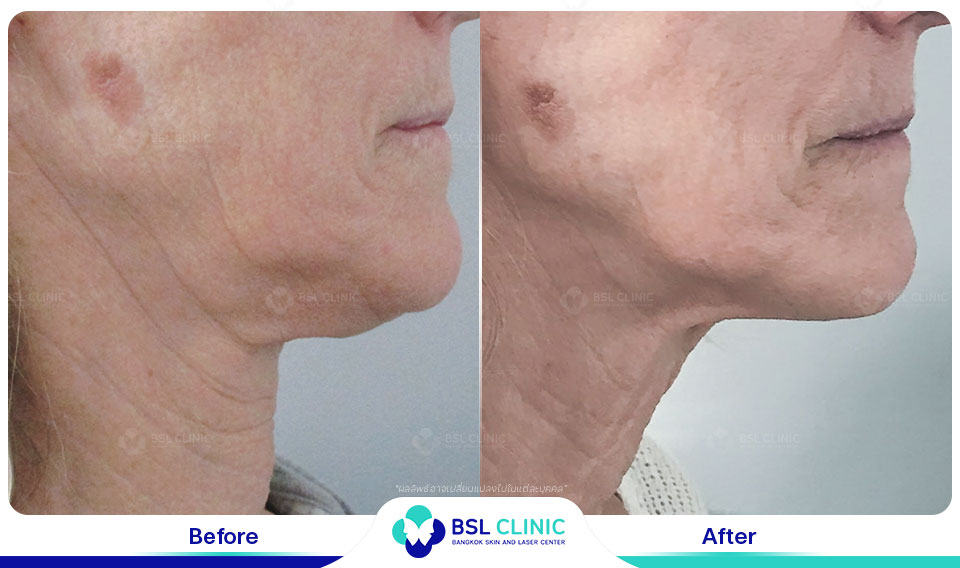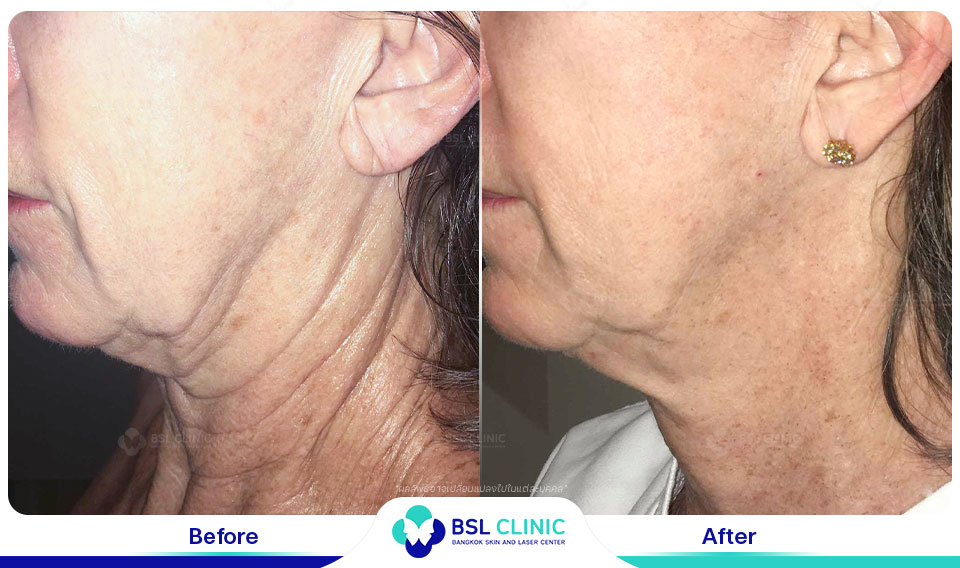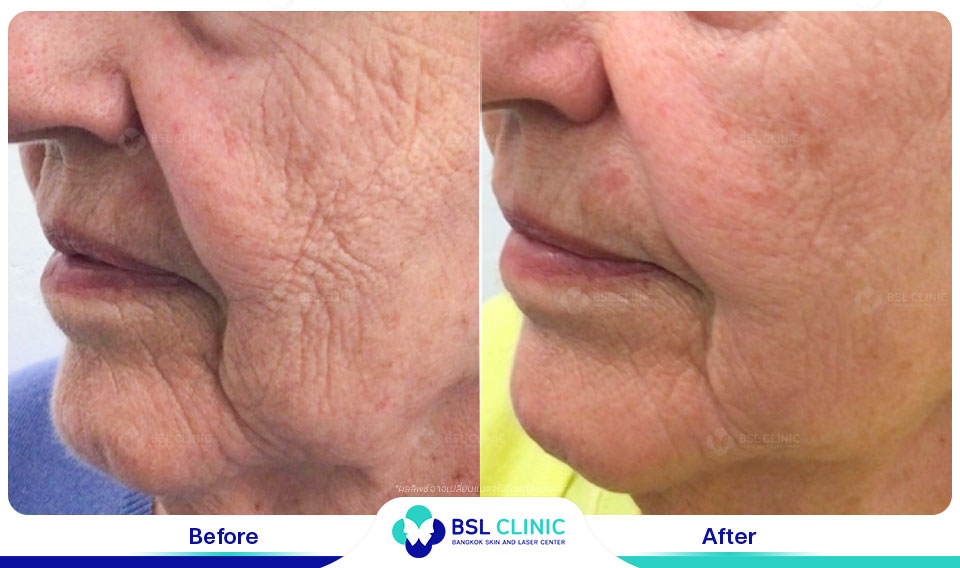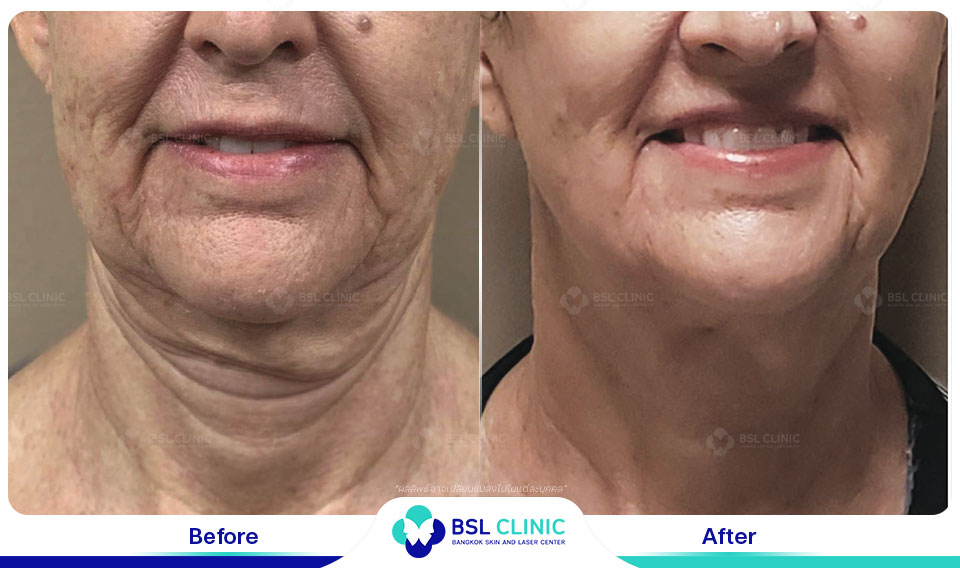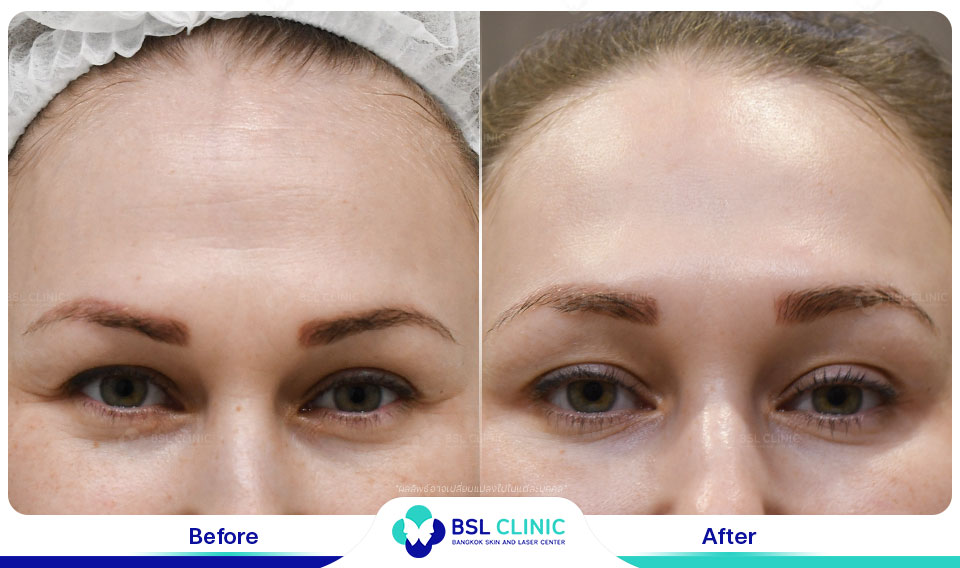 Guaranteed the satisfied results by the Top User Award 2022
The non-surgical 3D lifting effectively renews facial tissue and stimulates collagen.
Treatment with Morpheus8 at BSL Clinic has many benefits, including the following:
BSL Clinic is the dermatologic and laser clinic in Thailand that provides the full range of handpieces and the newest platform of tightening lasers to work safely and effectively for all skin types from fair skin to even darkest skin.

 Perform the treatment by a team of certified dermatologists that have experience treating patients with different skin types, ethics and races.

The tip head is designed to reach deeply into three layers of skin in one shot, providing you with more significant and satisfied results.

 The treatment provides the result to you with less discomfort and faster healing times. Many patients said that there is no discomfort sensation after the treatment.

 No scarring, no complications, no downtime after treatment. Patients can return to daily activity right away after the treatment.
Pre-treatment preparations for Morpheus8
There are no pre-treatment preparations for Morpheus8 treatment. You just simply need to maintain the appearance of the area that you want to treat with the Morpheus8 in order to get a firmer and healthier appearance. Then you can come to have a consultation with a certified dermatologist specialized in facial design and lifting.
Reactions and feelings during doing Morpheus8
During the procedures, there will be some discomfort sensation in the treated area. However, you will feel more comfortable with the use of numbing cream and cool ice packs. Many patients said that they do not feel any pain because the energy is released beneath the skin and does not harm the upper skin or surrounding skin.
Applying a cold compress to the treated area for 20 minutes an hour until bedtime can assist in alleviating swelling or discomfort, e.g. ice packs or frozen gel masks.

After 1-3 days after the treatment, very tiny thin brown scabs will appear on the skin. The thin scabs will last for 3 to 5 days, approximately. Once the scab disappears, you will get a new firm, smooth and youthful skin you ever feel.

Apply a hypoallergenic free-fragrance moisturizer to the treated site 3-4 times per day to soothe the skin.

Use a sunscreen (SPF 30+) to protect your skin from the sun's Ultraviolet (UV) radiation. Apply 20 minutes before going outside and reapply every 2 hours to maintain continuous protection.

Avoid alcohol, smoking and limit your salt intake for the first 24 hours to minimize swelling.
Dermatologist Specialized in Dermatologic Surgery and Laser
Dr Wipanee Akarapusit completed her medical degree at Mahidol University and commenced further training at Boston University's School of Medicine specialising in dermatology. Dr Wipanee Akarapusit has participated in dermatology training workshops throughout her profession, to develop and advance her knowledge and understanding within the dermatology sphere.