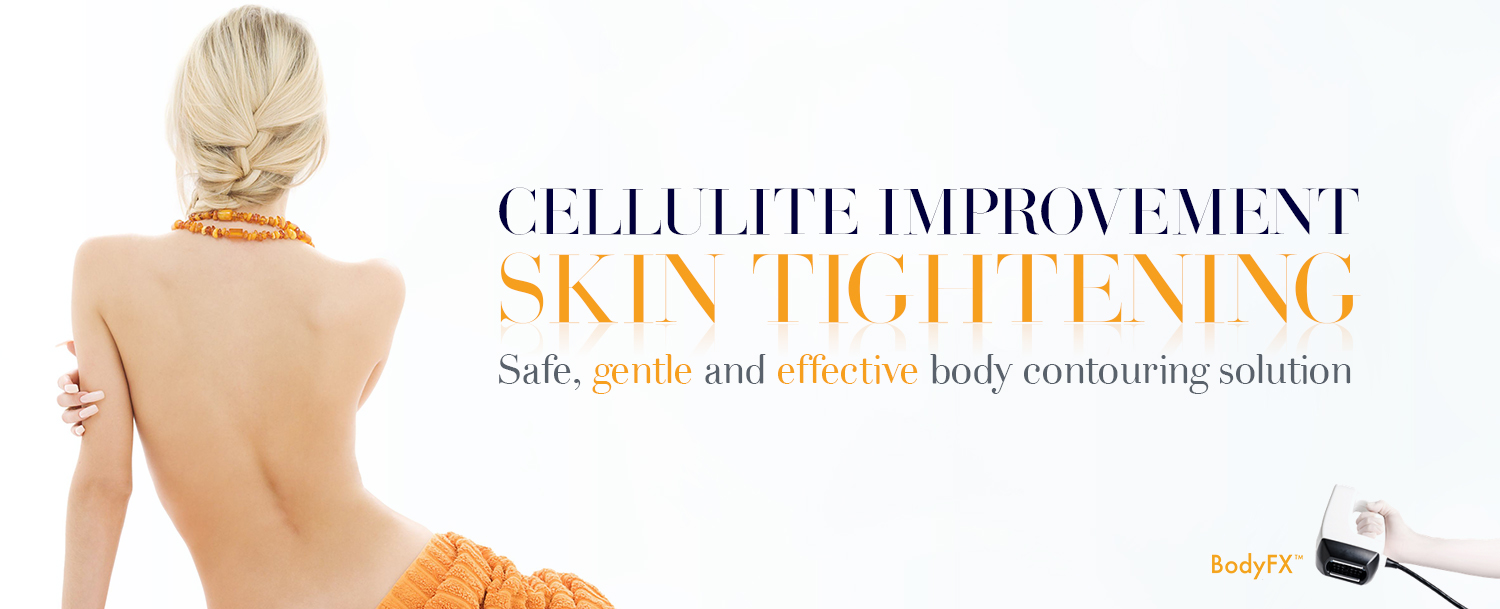 The Body Contouring FX is a new, long-term and non-invasive treatment in reducing the unattractive appearance of fat and cellulite. Suitable for individuals wanting a slim and sexy body figure.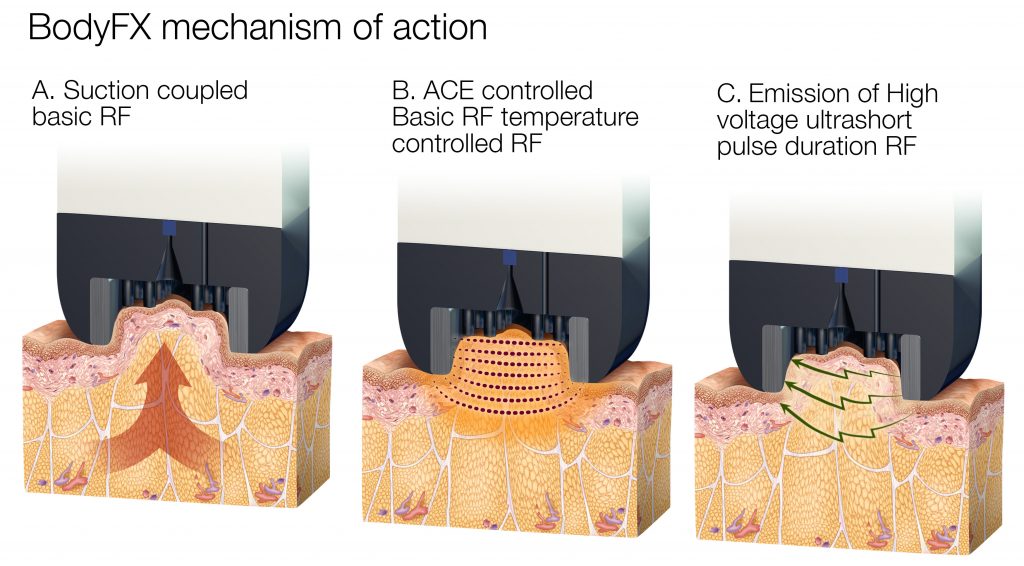 The Body Contouring FX treatment uses a combination of functions including Radio Frequency (RF) energy, deep tissue heating and suction coupled negative pressure for treatments. The RF energy distributes heat to the skin and underlying fat, causing the tissues to contract. The vacuum and controlled energy pulses work collectively, resulting in a beautifully shaped and contoured body outline.
It significantly lessens the unattractive appearances of cellulite, skin dimples, loss of elasticity on the abdomen, fat located on the hips and thighs of the body.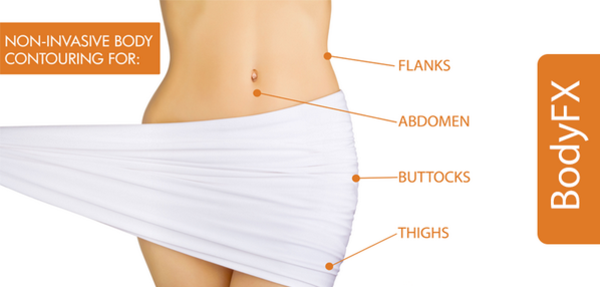 The Body Contouring FX treatment reshapes and contours the patient's body by eliminating unwanted abdominal fat.