Cosmetics can be divided into 4 product categories:
Skin care
Sun protection
Hair care
Deodorants
The most important thing in choosing these products is their high quality and reliability. This is to prevent untoward incidents of allergic reactions and irritations, which are common skin issues.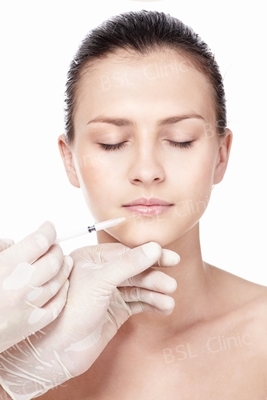 Irritant Contact Dermatitis
Symptoms of irritation consist of dry, red rash and itchy skin. In severe cases, the skin may be burnt and occur through the consistent use of cosmetic products containing AHA ingredients or not being certified. Allergic contact dermatitis is a result of exposure to specific substances contained in cosmetics, leading to allergic reactions.
Irritation Caused by Contact Dermatitis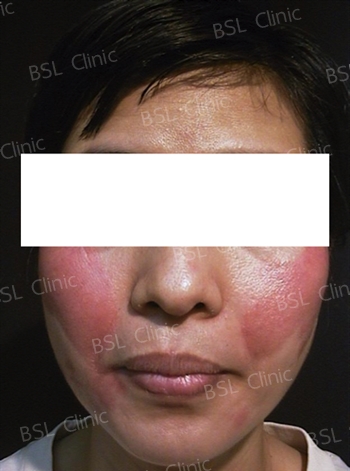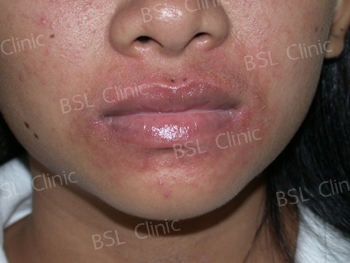 Common Symptoms of Allergies
A burning pain sensation and itchy skin – this occurs after the use of cosmetics for a period of time, normally for 2 days. Should this happen, discontinue the product immediately, which should result in the symptoms disappearing. The skin around the eyes is most sensitive and is where symptoms are most present.
Atopic dermatitis, urticaria and swelling rash – normally, these symptoms are not severe; there may be swelling in particular the eyelid areas. However, if symptoms are severe, the swelling and the rashes on the face could affect the respiratory systems.
The presence of white marks on the face – this could occur as a result of using cosmetics containing hydroquinone and skin whitening products. The FDA has banned the use of hydroquinone in cosmetic products. Unfortunately, there are still some medical practitioners using this type of product in their treatments.
The appearance of black rashes on skin – sometimes, the kind of cosmetic products – perfumes and fragrances – used can cause black rashes on skin following excessive exposure to sunlight.
Nail and hair fragility – this could happen due to a heavy usage of cosmetic products that contain high chemical agents, such as hair colour substances and nail polish. However, an appearance of acne should not be taken as a form of allergic reaction, as this is more of a result of long-term usage of cosmetic products.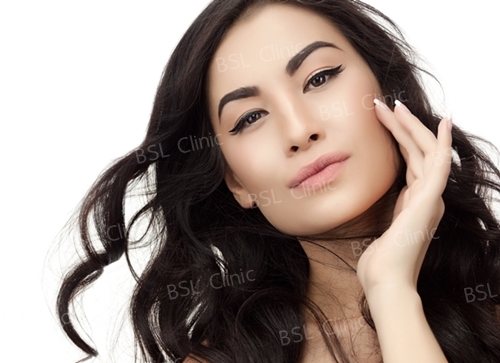 Types of Cosmetic Products Causing Allergies
Facial Cleaning Products
Primarily, they are soaps, creams, and gels for cleansing the skin of the face and body. Products containing deodorants with a combination of preservatives and fragrances are the primary cause of rashes, redness and itchy skin.
Skin Care Products
Astringent or toner is used to eliminate impurities in the pores after cleansing. However, the compounds contained in the products such as alcohol and salicylic acid can cause irritations, redness, itchiness, pain or burning sensations. These are symptoms of allergic reactions.
Moisturisers – red blisters and itchy skin are the results of allergic reactions to such compounds in moisturisers as propylene, glycol, protein and some vitamins.
Sun Protection Products
Sunscreens – allergies to sunscreen application can be caused by direct exposure to the sun. Substances that can cause allergy symptoms include PABA (Paramino Benzoic Acid) and oxybenzone. There may also be allergies to preservatives or colouring ingredients in the products.
Hair Care Products
The chemicals including sodium and ammonium lauryl sulphate in certain shampoos and conditioners increasingly generate irritation, itchiness or redness of the scalp.
Deodorant Products
Perfume and fragrances may create allergic reactions resulting in rashes. Additionally, colour cosmetics including eye shadow, blush or lipstick can cause inflammation, redness and itchiness.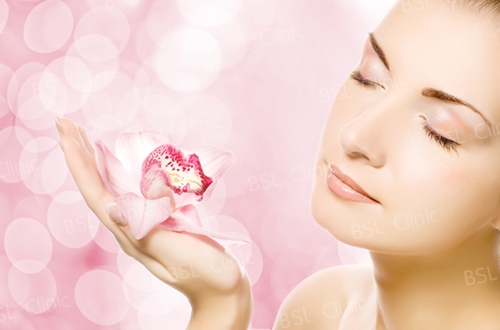 Cosmetic Substances Resulting in Allergic Reactions
Fragrance and preservative substances are ingredients increasingly found in cosmetic products.
Fragrance
The most common cause of allergy symptoms.
It is vital to read and understand the labels on cosmetic products before purchase. The labels normally state:
Unscented – the product contains no fragrances.
Hypo-allergenic – the product contains perfumes.
Preservatives
A mixture of preservatives is added to cosmetic products to prevent the growth of bacteria and fungi, which can lead to skin infections.
It prevents the deterioration of product quality.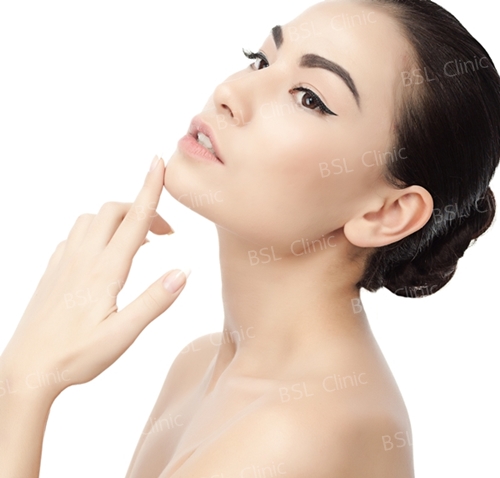 Dealing with Cosmetic Allergies
Immediately discontinue the use of the suspected cosmetics causing the allergy. A simple method of determining the allergic reactions to a cosmetic is by applying a small sample of the product on the palmer side of the forearm for 2 consecutive days. An appearance of rashes within those days will indicate an allergy to the cosmetics.
Conducting a patch test to determine what cosmetics and their chemical ingredients cause allergic reactions. The results normally take 2 consecutive days to analyse and another 2 days to examine the overall results. The appearance of a red rash on the tested areas means that there is certainty of an allergic reaction.
A highly experienced dermatologist should be consulted to determine the primary cause of the skin condition, after which the most effective treatment methods can be devised.
Skinesia Products
These specially formulated products moisturise the skin to create healthier and vibrant skin. The products contain unique ingredients to protect and rehabilitate damaged skin caused by being excessively exposed to the sun and pollution. They reduce wrinkles, moisturise, rejuvenate dry and rough skin. Concentrated formula is most suitable for patients with sensitive skin because it does not cause irritation, while reducing redness, itchiness and preventing allergic rashes.

Scientifically Proven Effects of Skinesia Products
Prevents skin redness, irritation, allergies, dry, stress, ageing and inflammation.
Formula specially developed for sensitive skin.
Extra gentle for infants and young children.
Immediately relives the five major symptoms of eczema including itchiness, dryness, scaling, roughness and redness.
Minimises moisture loss in the skin.
Maintains the skin's moisture balance.
Excellent clinical results on acne with both anti-microbial and anti-inflammatory properties.
Effectively treats skin irritation, allergies, atopic dermatitis, acute and chronic inflammation.
It reveals a healthier, younger, smoother, softer and vibrant skin appearance.
Skinesia Ingredients
Ceramide Complexes
Supports the renewal of the skin's natural protective layer and forms an effective barrier against loss of moisture.
Most suitable for long-term protection, repairs sensitive and dry skin.
Shiso Extract
Is a natural anti-allergic and immune regulating substance derived from the green perilla leaves grown in Hokkaido, Japan. Clinically proven to be effective in treating skin irritation, allergies, dermatitis, acute and chronic inflammation.
Dipotassium Glycyrrhizinate
Effectively treats atopic dermatitis, subacute, skin irritation, inflammation, allergies and chronic skin diseases.
Phytosphingosine
A natural sphingolipid, which maintains skin barrier functions, anti-microbial and anti-inflammatory properties.
Tocopherol Acetate
A form of vitamin E, which is a natural skin-moisturiser and antioxidant. It reduces the formation of free radicals from exposure to Ultraviolet (UV) radiation. It also promotes the healing process, strengthens the skin's barrier function and prevents the skin's loss of moisture.
Aloe Vera
Relaxes, calms and soothes the skin.
Maintains the moisture balance in the skin.
Cucumber Extract
It has a significant soothing effect on the skin.
Its antioxidant properties soothe, reduce skin irritation and relieves swollen skin.
Contains essential minerals including magnesium, potassium and silica to assist in minimising wrinkles and fine lines.
The extract contains anti-inflammatory qualities to heal cuts, burns and insect bites.
A moisture-regulating product that revitalises and hydrates the skin.
Defensive Rescue Oil
Prevents skin hyper-reactivity, irritability, redness and allergies.
Immediately soothes the skin.
Effectively regenerates the skin barrier.
Protects and improves skin.
Provides anti-ageing properties.
Creates even skin tone complexion for flawless and radiant skin.
Pre-treatment with Defensil Rapid Recovery stimulates the epidermal layer forming efficiency up to 300% in comparison to lack of treatment.
Article By
Dr Wipanee Akarapusit, M.D.
BSL Clinic's Dermatologist